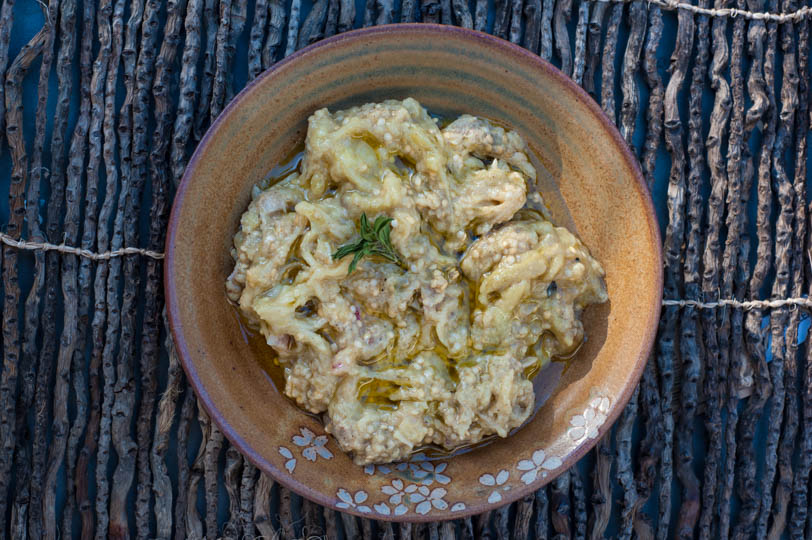 After living in our Foster City home for over 11 years, we have finally decided to remodel our kitchen! In just a few months, I'll be stirring a pot of Swiss Chard stew atop my brand new stove. And storing Sesame Salmon Balls inside a brand new fridge. Toasting Spicy Coconut Chips inside a brand new oven. But most importantly, I won't have to worry about any more cupboard doors falling off their hinges.
Unfortunately, during construction, my family and I have had no access to a proper kitchen—or a tidy house. Our living room is currently being occupied by a fridge, dining table, and rickety cabinet that's nowhere near big enough to store all our non-perishables. A hideous plastic sheet stretches from the ceiling to the floor, guarding the war zone that used to be called our kitchen. The window facing the driveway is completely blocked off by pots, pans, and paper plates. Not exactly cooking (or cucee-ing) conditions.
Though our kids have never lived under such harsh conditions, this situation is painfully familiar to me. Back in 1990, when my parents and I were refugeeing from Moldova, we spent a few months in a miniscule Italian town called Passaskuro, patiently awaiting a warrant to enter the states. The three of us, along with our rescued belongings, occupied one tiny room in a communal house. There, our bedroom also served as a kitchen and storage room, and I can still remember my mother boiling turkey soup inches away from our bed.
We survived that tedious time then, and I have faith that we will survive now. Soon, all this chaos will be behind us and I'll be standing in my shiny, squeaky-clean new kitchen, concocting new low carb creations. In the meantime, it might get a little quiet at the CuceeSprouts.com land. The recipe I'm about to share with you is likely to be my last post for a month or two. But please be patient—there will be lots of other deliciousness coming your way in the spring, fresh from my new kitchen.
Baba Ganoush is not new to me. I order it every time it is on the menu, but for some reason, I've never really attempted making it myself. That is, until one day, when I brought home a bag full of fresh eggplants from the farmers market.. After a bit of grilling, mashing and mixing, I produced a creation that proved I didn't need a kitchen to cook and eat well.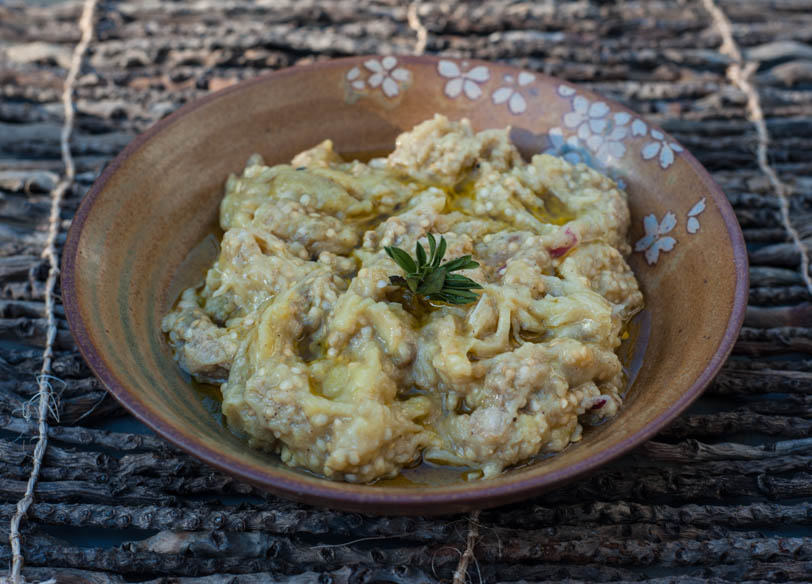 Baba Ganoush
Adapted from Paleo Home Cooking
I make my own tahini for this dish because it is super easy to make. However, you will also have success if you purchase high quality Tahini online or at Wholefoods.
Ingredients
Directions
Preheat a grill to high heat

Prick the eggplants with a fork in several places and place them directly on the grill. Cook for about 30 minutes, turning often, until the skin becomes crispy, charred, and loose and the eggplants look like deflated balloons

Remove the eggplants from the heat and let them cool until they can be handled safely. Scrape the pulp with a spoon into a fine-mesh sieve and let it drain for about 5 minutes

Transfer the drained pulp to the bowl and mash with a fork

Transfer to a serving bowl and garnish with pistachios or finely chopped red onion, then drizzle with olive oil
Wine pairing
If you'd like to sip on something while indulging in this fresh Mediterranean eggplant dip, I suggest a crisp light Chateau La Tour de L'Eveque "Petale de Rose" Cotes de Provence Rosé.