Let's talk Salsas. Some salsas are red. Some salsas are green. Some are black. All salsas are great!
I came back from Punta De Mita, Mexico totally excited about my new addiction. The following day, I took all my cookbooks out, pulled out my laptop and started research. That day was a busy one for me – I was making dinner for 17 people in celebration of my 12-year-old's birthday. Yet I was way too excited not to also try my hand at salsa making.
Here are the two that I made that day. These are the two I've been making regularly now. They are spicy, flavorful and, have I already said, spicy? Make at your own risk (or reduce the amount of chiles by half.)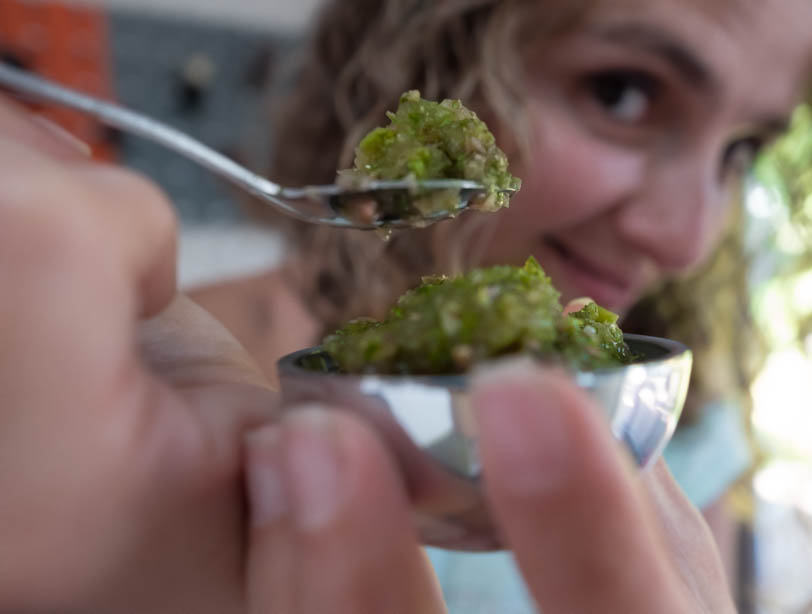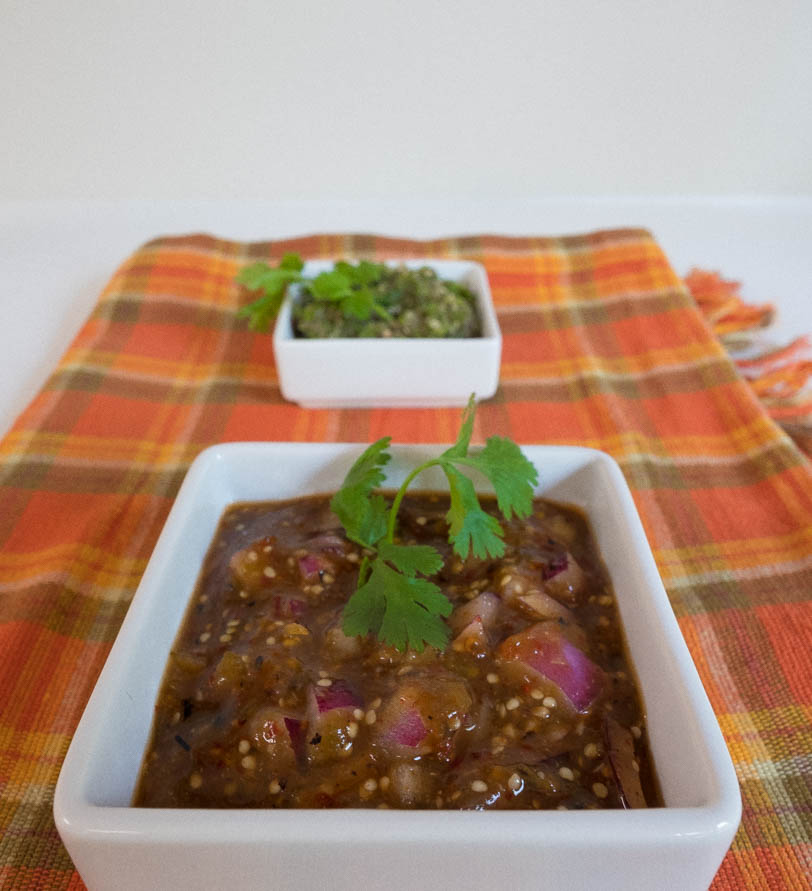 Smoky Roasted Tomatillo Salsa
Loosely based and highly altered recipe from Authentic Mexican by Rick Bayless
Ingredients
3 medium fresh tomatillos, husked and washed (about 4 ½ ounces total)

2 large cloves garlic, un-plealed

½ small white onion

1 tsp salt
Directions
Roast the tomatillos and the garlic on a rimmed baking sheet about 4 inches below a very hot broiler until soft and blackened in spots, about 5 minutes per side. Cool, then scrape into a food processor.
Drain the chiles. Place the chiles, tomatillos, un-peeled garlic, salt and 3/4 cup water in a food processor. Blend until nearly smooth.

Chop the onion and add to the blended salsa. Stir in enough additional water to give the salsa an easily spoonable consistency.

Season with more salt if needed. 

If a smokier flavor is desired, stir in a teaspoon or two of the sauce from the chiles chipotles.
Avocado Salsa Verde
Ingredients
6 ounces fresh tomatillos, husked and washed (about 9 ounces total)

2 Serrano chiles

1 large ripe avocado, pitted, flesh scooped from skin and roughly chopped

1/4 cup packed cilantro leaves

1/2 lime, juiced

1 tsp salt
Directions
In a food processor, combine the tomatillos, garlic, chile, cilantro, lime juice, salt and ½ cup water. Process to a coarse puree.

Add the avocado and pulse until nearly smooth.

Season with more salt if needed.
Drink Pairing
I have one word – Clase Azul Tequila!