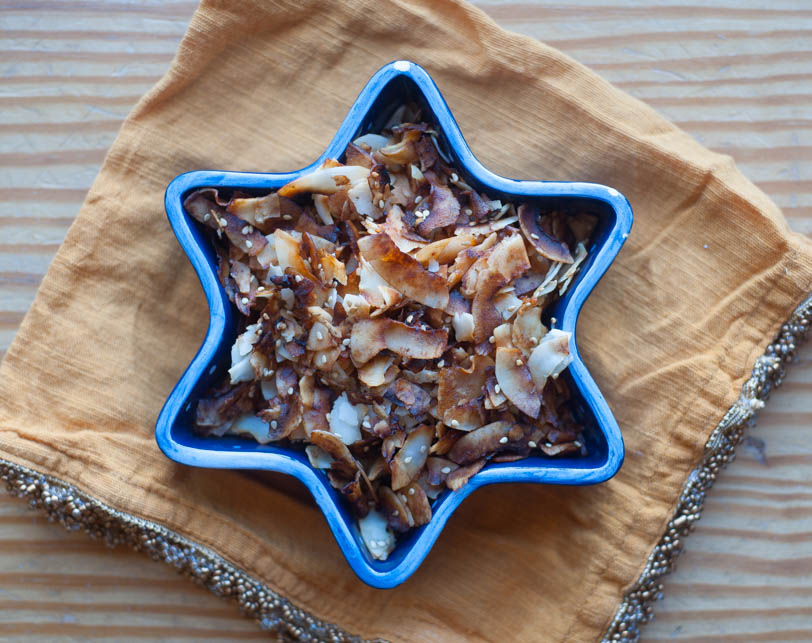 I am all for trying new recipes that are high in good fats. Because when you do not eat carbs, you need to raise your fat intake. And coconut, being so low in polyunsaturated fat and high in antibacterial, antifungal and antioxidant properties, is really my most preferred source of that good-quality fat.
That is why I love coconut and cook with it all the time.  I use coconut oil to fry eggs, make pancakes, in desserts. I use coconut chips as salad sprinklers and in a grain-free granola. I also roast them and eat them on their own.  
Toasted, they are so are like crack! Totally addicting! Crunchy. Salty. Spicy. Sweet-tasting. And make your house smell like a bakery.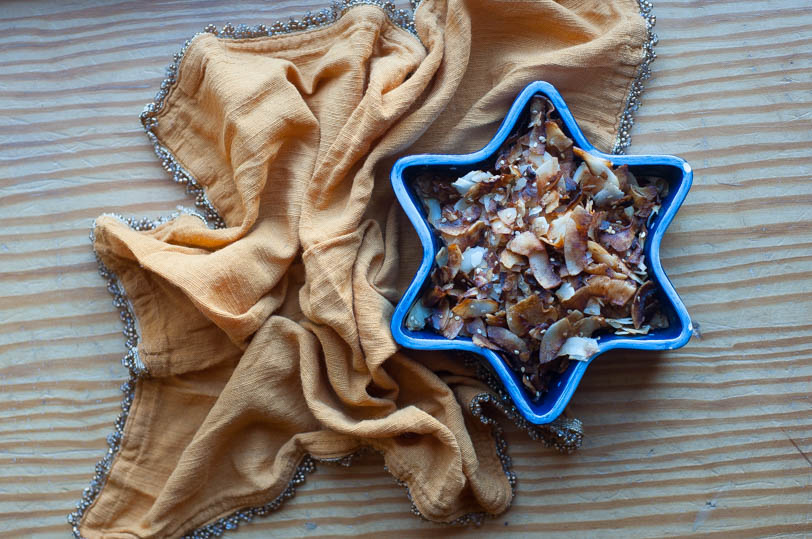 Spicy Coconut Chips
Adapted from The Whole Coconut Cookbook
Ingredients
Directions
Preheat the oven to 350 F. Line a large baking sheet with unbleached parchment paper

Put the coconut flakes in a medium bowl and mix in the coconut oil and lime juice. Sprinkle over the fleur de sel and paprika and mix well. Spread the coconut on the prepared baking sheet and bake until golden brown, 6-8 minutes. Watch carefully toward the end so they don't burn. Transfer them immediately to a plate lined with paper towels to cool completely. They will crisp up as they cool.

Serve immediately, or store in an air-tight container for a few days.
Wine Pairing
My dad loves sweet wines, but unfortunately, those are really hard to pair with food. These Chips, however, go really well with my dad's favorite Gewurztraminer. I finally found a nice food and wine pairing for him :)