Ah, the beauty of camping: simplicity, tranquility, nature. Having all the devices turned off, cookbooks stashed away. The smell of fresh summer air and grilled meat, fire-roasted potatoes, s'mores. No disturbances from the outside world, no interruptions, just you being one with nature.
This is what I've known camping to be. My last camping trip was nothing like that.
It first started with a power outlet on a tree. Then park-wide Wi-Fi. Caviar on a buttered toast. Cabbage-stuffed piroshki. Pickled delicacies. Turkish coffee with a splash of Cognac. French toast. Crepes. Kefir with homemade granola. A Yoga class. A concert stage.
This is camping, the Russian style.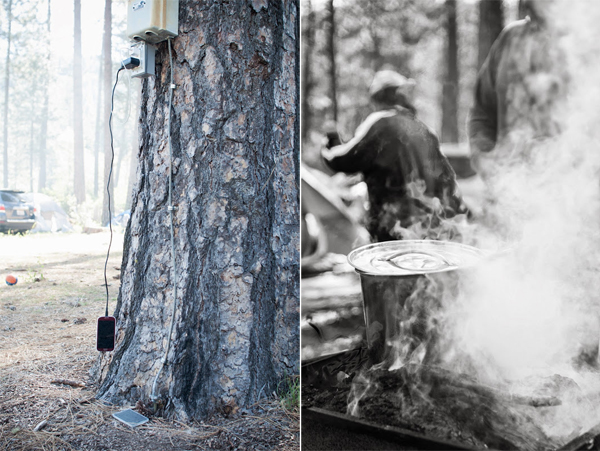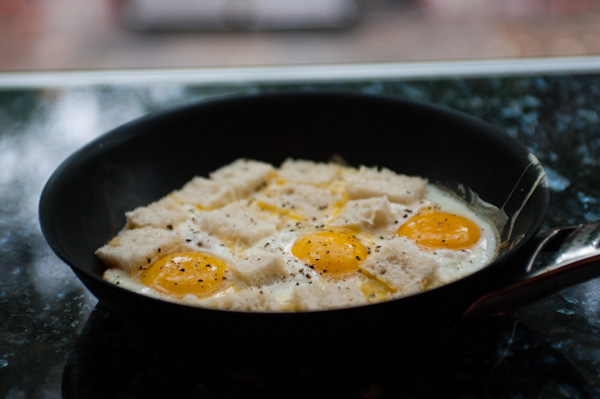 Grilled Cheese Egg
Recipe inspired by a dish served at the Russian Banya in New York City
This dish comes together in no time. I cooked it on a camping stove, 5 times. What makes this egg-fast so special is the order of ingredients. First goes the cheese (no oil – double score), then the eggs (whole, scrambled, any way you like them,) then bread. The result: perfectly set egg with a crispy crunchy bottom.
Ingredients
2-3 slices of cheese (cheddar is best, havarti is second best. I forbid you to use any low fat cheeses – they will ruin both the egg and the pan)
3-5 large eggs
1-2 slices of bread, cut into 1inch pieces (optional)
Parmesan cheese, grated (mandatory)
Directions
Layer the bottom of the non-stick frying pan (make sure you only use a non-stick pan here) with the cheese slices. The more cheese, the tastier the crust
Crack just enough eggs to cover the cheese
Press the bread pieces into the egg-white (you can omit the carbs – the egg tastes just great on its own)
Sprinkle the Parmesan cheese, salt and pepper to taste
Fry on med-high until the eggs are the right consistency for your taste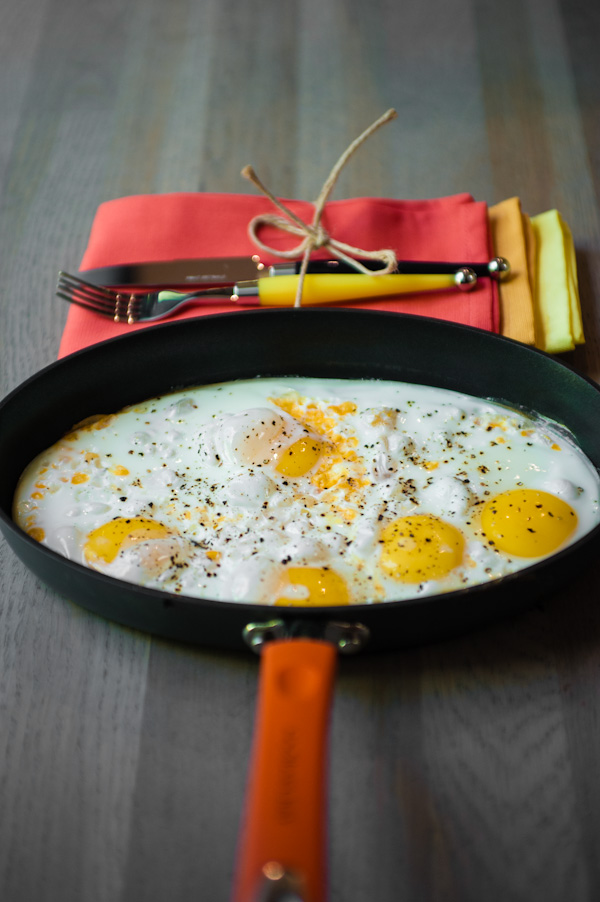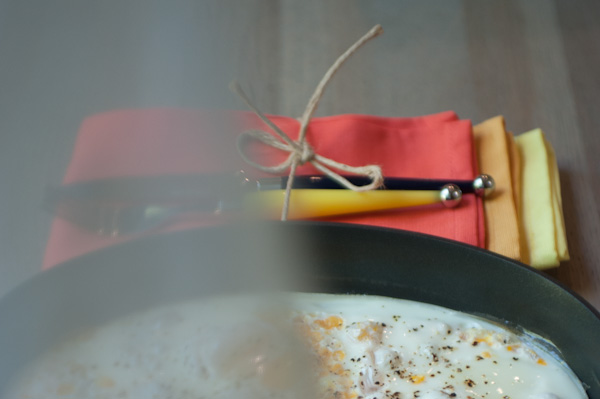 Drink pairing
It is morning, so no alcohol, unless it's an emergency, in which case I would recommend a touch of Hennessy in your fresh cup of coffee! If you are coffee drinker, like myself, try Lavazza. But if coffee is not your cup-o-tea, then go for my other favorite, Winter White Earl Gray tea.