I am in love. And he is gorgeous! Long soft curly blonde locks. Kind eyes. Unwavering loyalty. He never speaks back. Always by my side. And never leaves his plate dirty.
His name is Toby Gennadich Shpiler but you can simply call him Toby.
I've only been around two pets when growing up, and for a short period of time too. Cherusha was my pet turtle, that would spend most of her life behind a piano. She would come out a few times a year and I'd take her outside, where she'd slowly fill up on yellow dandelions. One day, she crawled onto the balcony, fell through the cracks down four stories, did a couple of somersaults, landed on her back, flipped over, and walked away in a search of a new owner.
My second pet, a porcupine, kept me company for only a few days. My mom threw him out of the house (together with my grandpa, who rescued him off the streets) when the rodent pricked me head to toes.
So, yes, I have not been around pets much in my life and, thus, never really developed an affinity or a desire for any four legged pals. Or kids. Then I changed my mind about kids. And they changed my mind about pets.
We started with a cat. Skeeter. An adorable creature with the cutest overbite and the sweetest purrr. We all fell in love with him the moment he brushed his fur against our faces.  But Skeeter didn't stay long with us, as I suddenly developed cat allergies.  We had to find Skeeter a new home. That was really hard on everyone.
Our next pet was Neptune – the fish. We killed him fairly soon when we oversaturated his water with cleaning chemicals. His followers, Pluto and Galaxy are a part of our pet success story!
Then came Toby. And the little monster changed our lives forever. Mainly because we now need to hide dark chocolate on the highest shelf in order not to kill our furry friend :) And also because he has filled our house with lots and lots of pure and unconditional love….

And, while I am on the subject of chocolate and love, I have a perfect panini sandwich recipe to share with you.
Love,
Cucee Sprouts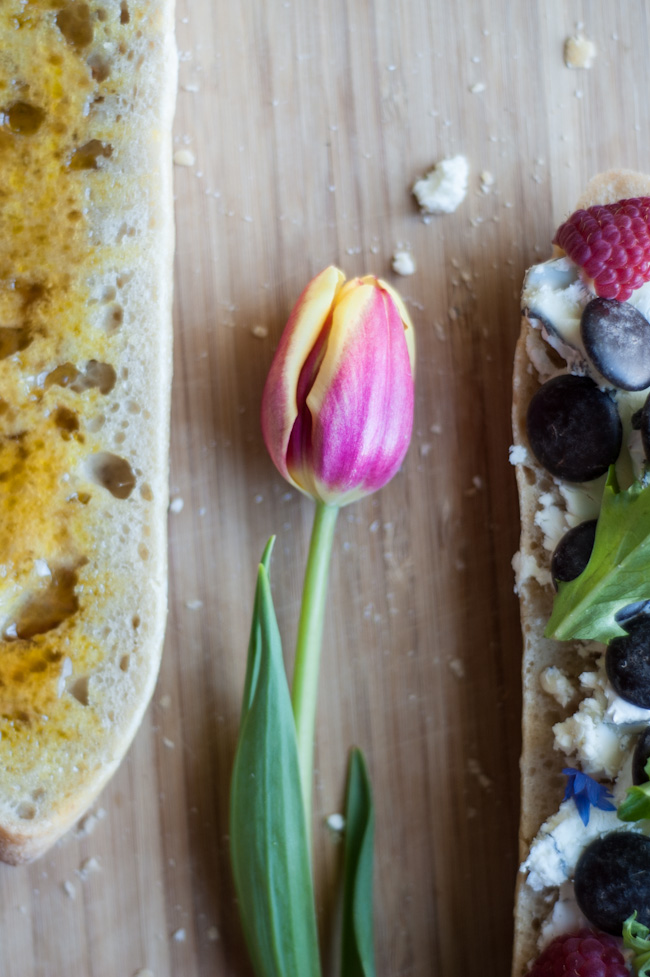 Chocolate and Brie Panini
Slightly adapted from Giada De Laurentiis
Ingredients
Directions
Preheat the panini grill (or a regular old Foreman)
Brush both sides of the bread with olive oil. Grill the bread slices until they begin to turn golden, about 1 to 2 minutes.
Remove from the panini grill. Cover both slices with honey. Follow which cheese.
Add the chocolate, berries (optional) and a sprinkle of basil to the bottom slice. Cover with the top slice.
Return the sandwiches to the panini grill until the chocolate begins to melt, about another 2 minutes.
Cut the sandwiches and transfer to a serving platter.
Wine Pairing
If you've ever done wine tasting, you probably know that Cabs and Zins go really well with chocolate. Well, my favorite wine to sip on with this sweet, bitter and fruity panini is the rich and berrylicious 2011 Castoro Cellars Paso Robles Estate Cabernet Sauvignon.