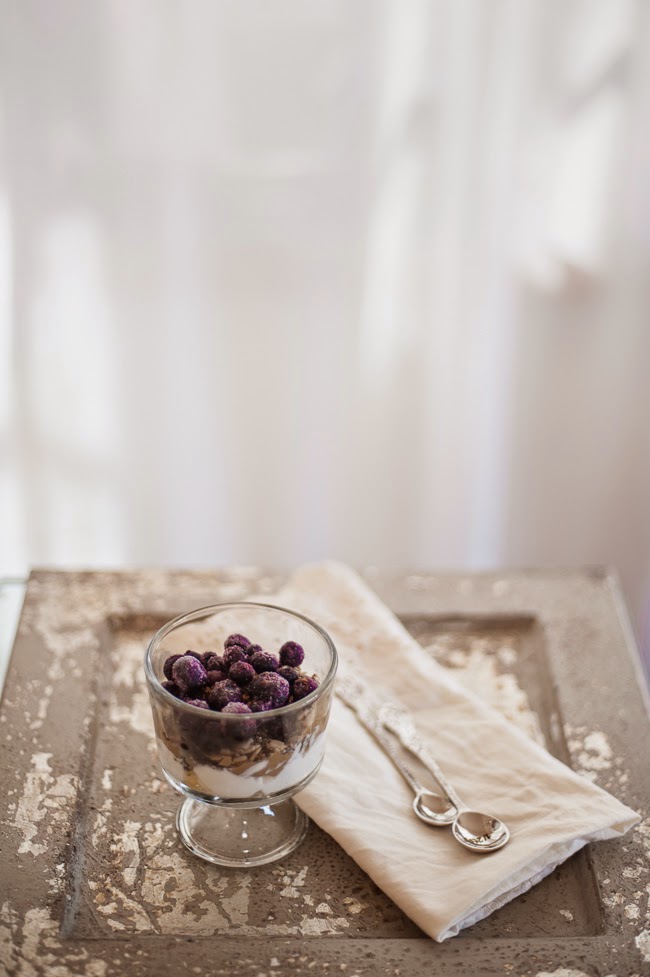 I like cooking from recipes, I do! Find a recipe, buy all the ingredients, pour a glass of wine and cook away. However, being a mom of two curious children who want to be a part of every after-school activity imaginable, this way of cooking no longer seems to work for me (most of the time.) So I have been doing a lot more improvising in the kitchen. And liking it :)
Some Cucee experiments never repeat again, while others turn into favorites. One of the more successful ones is my Morning Coffee Bowl.
This breakfast bowl changes frequently. It adapts. It listens: to me, to the season, to the contents of my fridge and the cupboard. Sometimes it starts with Greek yogurt. Sometimes with coconut milk. In the spring, it is all girly: red strawberries and pink raspberries. In the fall, it is colored blueberry-purple. And during holidays, it is all about cinnamon, nutmeg, ginger and pumpkins. Sometimes it is chia-seed-speckled. Sometimes it is covered with chocolate nib snow. And on Monday mornings, it is is heavily laced with coffee.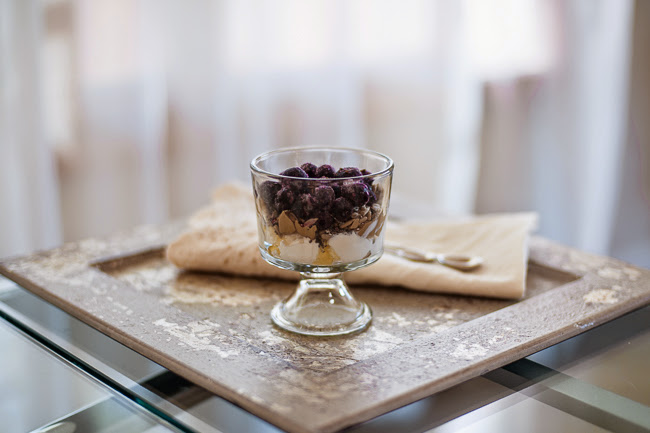 Morning Coffee Bowl
Ingredients
Directions
Mix the first 7 ingredients
Gently fold frozen blueberries into the mixture
Sprinkle with sunflower kernels and a little more Instant coffee granules to taste

Coffee pairing
Any. Coffee. Period. (Maybe with Something Natural on a side)