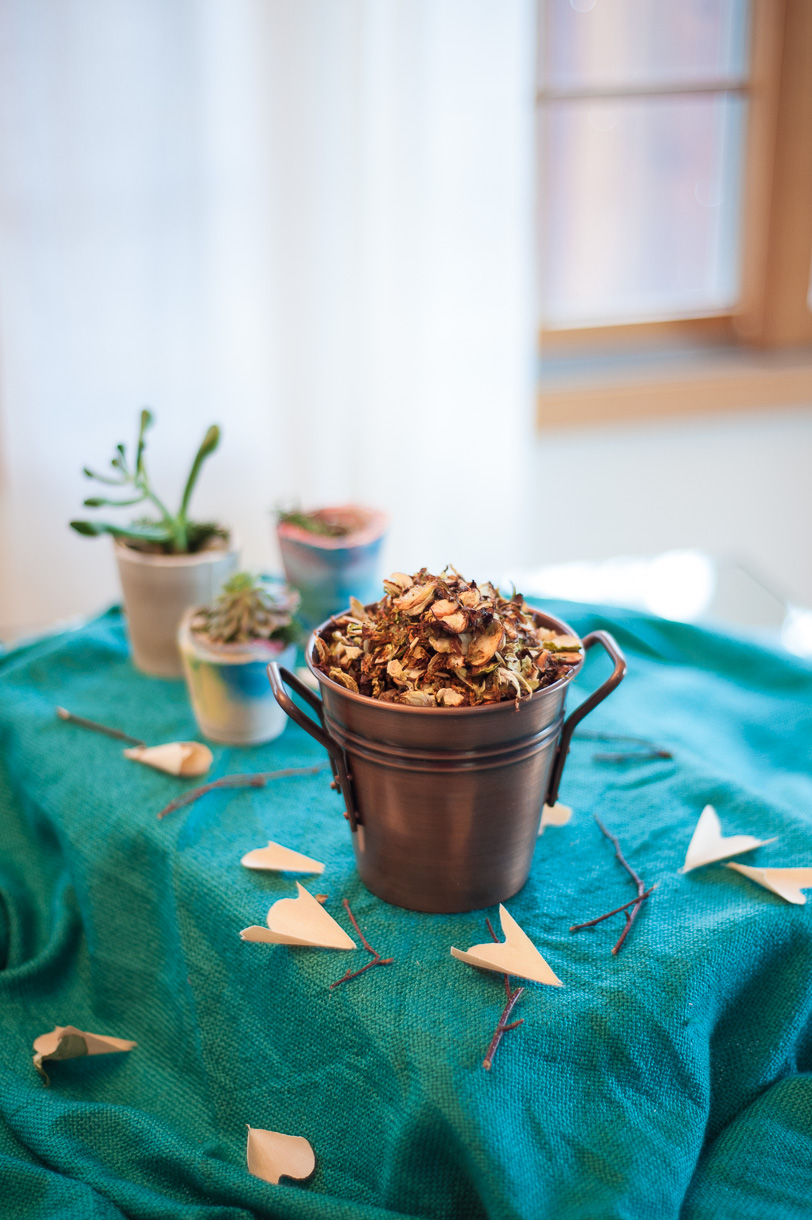 I once ordered a side of Brussels Sprouts chips in a little restaurant in Guerneville. They were fried, salty and so SO good!
Definitely not something I would attempt to make at home! (I said to myself as I left the restaurant.) Definitely something I tried making minutes after I pulled into the driveway!
And my version tasted JUST LIKE the one in Guerneville, perhaps even better!
Firstly, my Brussels Sprouts are roasted, not fried! And with all the extras that I add to them, they are crunchier and way more flavorful. Plus they require no driving to the restaurant – a true convenience!
I eat these as a snack. I sprinkle them over a salad. I serve them with polenta or mashed potatoes. #AllTheTime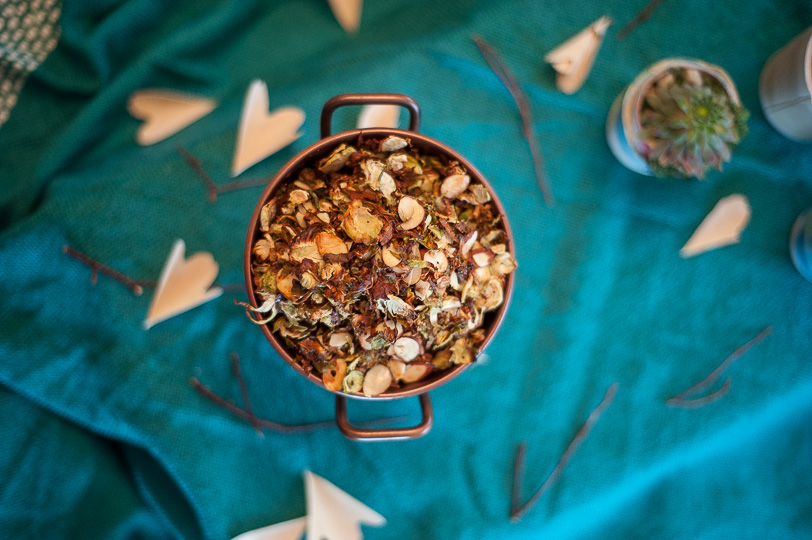 Brussels Sprouts Chips
Ingredients
Directions
Preheat oven to 425 degrees F
Cut the stems from the Brussels Sprouts and halve each one lengthwise. Shred. (Sometimes, when I get my hands on young tiny sprouts, I don't even bother to trim and half them before shredding.)
In a large bowl, toss Brussels Sprouts with olive oil, garlic, poppy seeds, almonds, salt and pepper.
Place on a rimmed baking sheet.
Roast in the oven, tossing every few minutes, until sprouts are crisp and browned, about 35 minutes. Don't be afraid to get them dark – I like them almost burnt while my kids like them lightly browned.
Serve or cool and store in a cookie jar ;)
Wine Pairing
Crispy Brussels Sprouts Chips are served best with Champagne. Period.