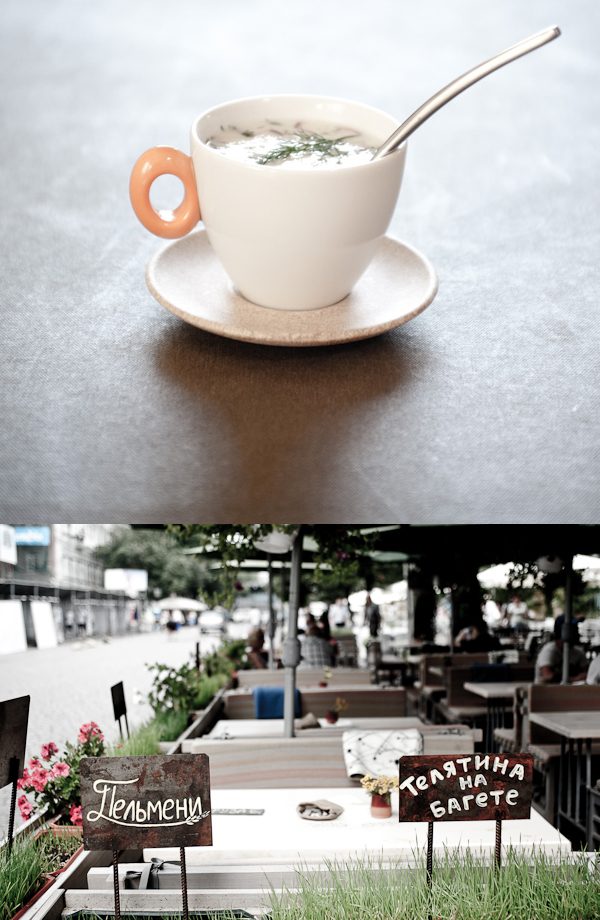 Odessa, Ukraine. My husband and I are dressed to go out. Dinner, then a nightclub at a beach. A coral dress and blue heels for me.  Hair down. A gray v-neck and faded jeans for the hubby.  Leather wrap bracelets. 
It is Saturday night, the air is warm and smells of summer. It is our last night in Odessa. We nostalgically stroll the streets of the city center.  These are the streets where my husband grew up.  These are the streets that I grew to love during the two weeks of vacation.
We walk down Derybasovskaya Street, which is now closed to traffic.  We reach Pushkinskaya, then turn left towards Prymorskiy Boulevard.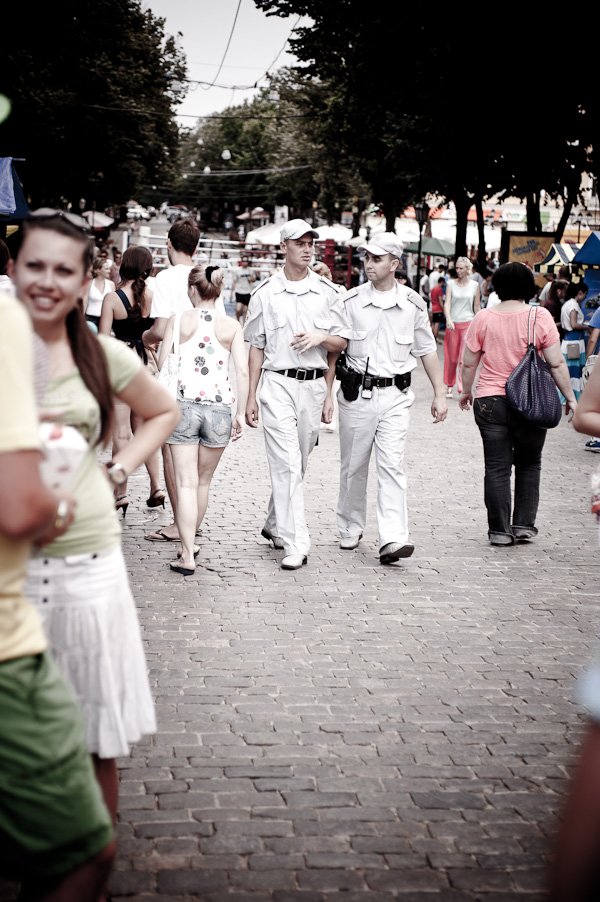 The streets are crowded with locals. Everyone who is anyone is out tonight. Laughing, talking, smoking… Their voices are often loud enough for us to make every word – privacy is rarely a concern here.  It feels new to hear everyone around speak the language that we only use at home.  We exchange glances with each other and smile as we learn about strangers' personal lives and chuckle at their private jokes.  We easily recognize different accents and dialects. We understand them intimately.  We understand them completely.  We understand them because everyone speaks one language- the language of our parents, our first language. We are comfortable here and feel like this crowd is "our crowd" – we belong among them, because we are them and we are home.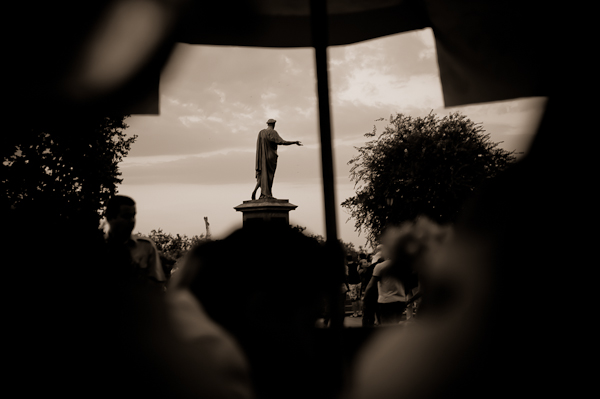 We come to a restaurant located steps away from the monument of Duke De Richelieu and the famous Potemkin Stairs. We smile at the waiter and ask for a table. He sits us down and hands us two menus, one in Russian and one… in English.
For a moment, we stare back at him, confused.  Yes, it has happened here before, we ask for a table in a perfect Russian, yet are greeted back in a broken English. What is it that makes us appear more foreign than we feel?
My husband gestures to the waiter, who quickly rushes to our table. In Russian, he asks him why he thought the hubby deserved a menu in a foreign language.
Caught off guard, the waiter blushed – he did not expect an "off-the-menu" question.
"Well," he cleared his throat, "we see a lot of different people, tourists and locals, so we learn to identify their origin even before they start speaking. When you entered the restaurant, I assumed that the lady has probably lived in Odessa for sometime now, while you, sir, were definitely a foreigner. Then, as you both smiled, asking for a table, I realized that neither of you were from around here.  Did I make a mistake in your case?"
"No", I answered without looking at him.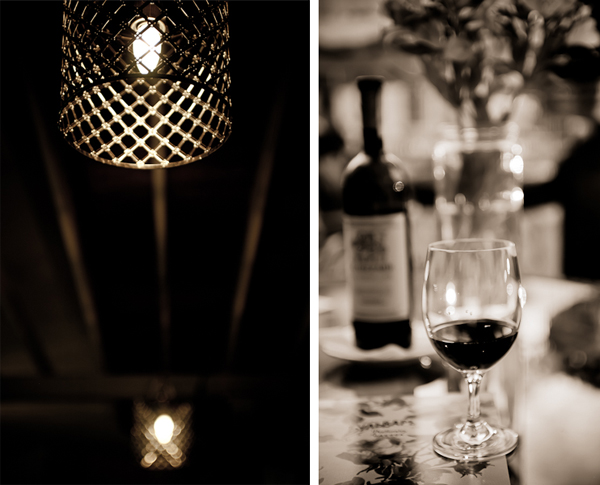 We set there silently for while, sipping wine and watching the passers-by.  "Do you realize", my husband said somberly, "that we will never feel home… anywhere."
Feeling let down by our appearance and holding on to the fleeting sense of belonging, I ordered the "most Russian" item on the menu.
Russian gazpacho Okroshka (окрошка)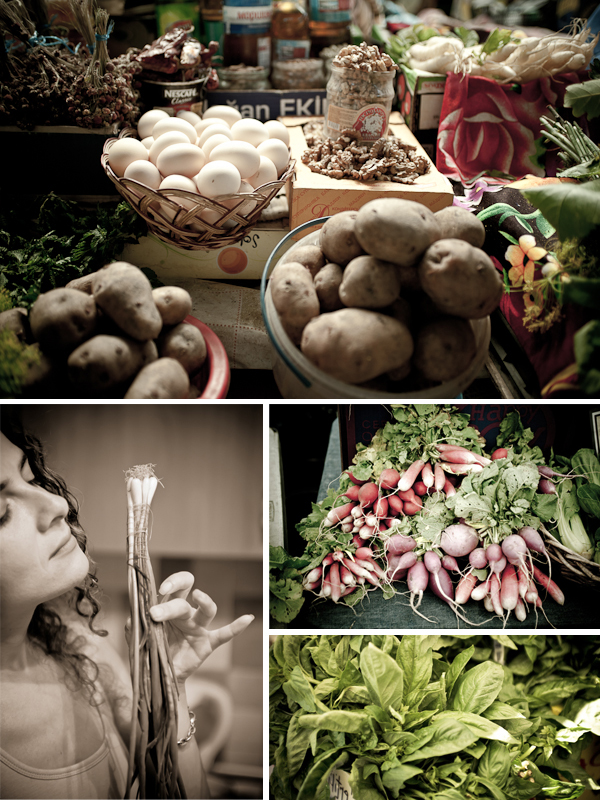 Okroshka is a Russian Gazpacho. Light. Refreshing. Improvisational. A mix of any available crunchy summer vegetables and fresh herbs.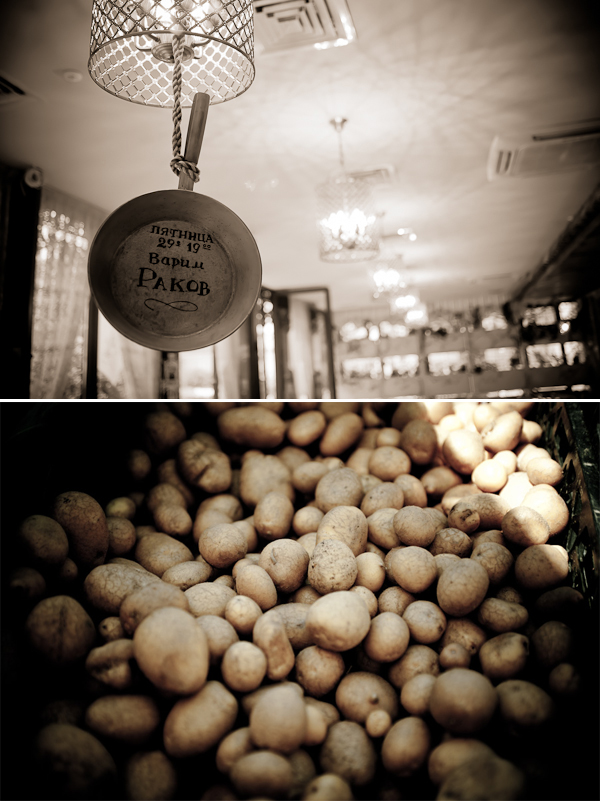 Ingredients
3 cups plain lowfat kefir (or buttermilk if you cannot locate kefir)
3 cups water (or liquid whey)
juice of 1 lemon or 2 tbs vinegar (skip if you are using whey)
1 cup finely chopped scallions
1/4 cup finely chopped dill
1/4 cup finely chopped cilantro
1 bunch radishes, cut in half and thinly sliced
1 cucumber, peeled and cut into 1/4-inch dice
1 ripe avocado, diced
4 hard-boiled large eggs, diced
2 medium size boiled red potatoes, diced
Salt and pepper to taste
1 tbs Horseradish
1 tbs mustard (Russian mustard adds a kick)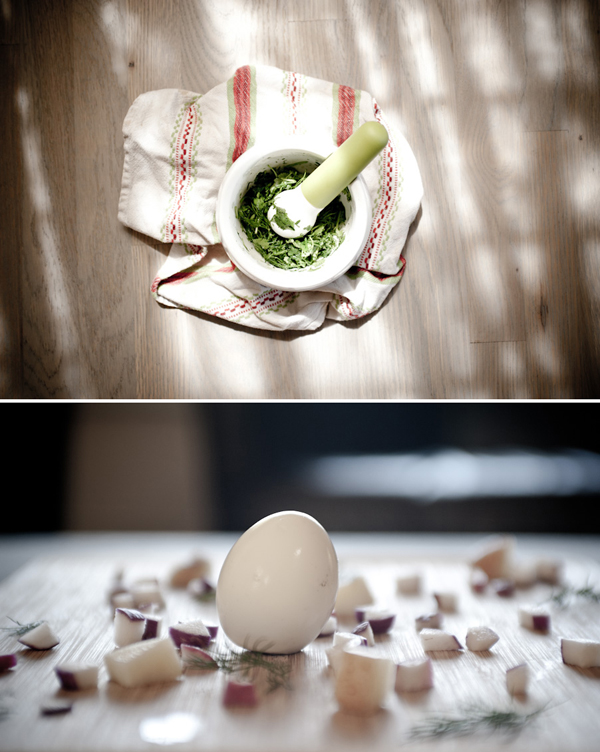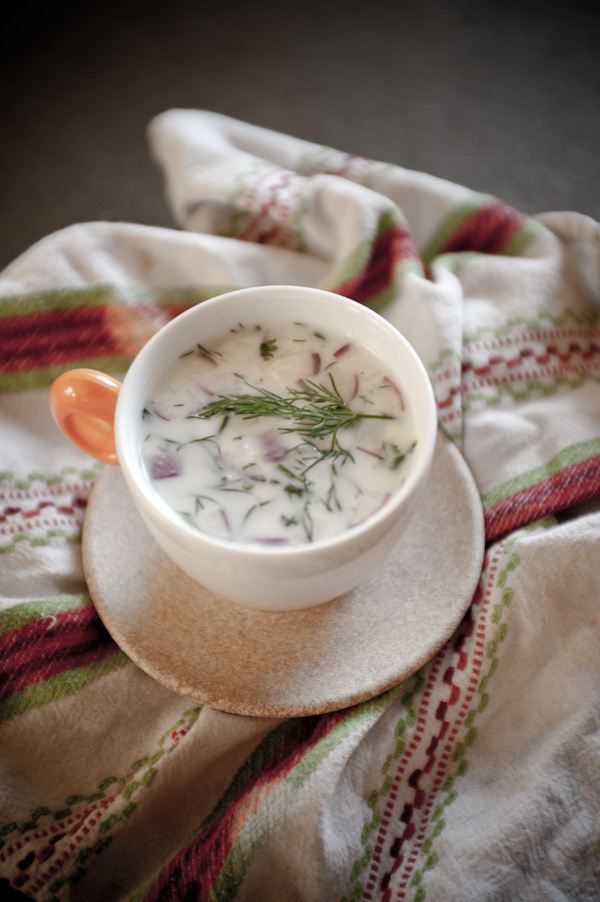 Directions
Dissolve horseradish and mustard in a little bit of kefir. Set aside

Get your mortar and pestle out and pound scallions, dill and cilantro with a few large pinches of salt until the aroma of the herbs reaches your nose. Don't turn the herbs into a paste though

In a large soup pot, combine diced boiled potatoes with the herb mixture. Mix well, even crush a little to incorporate herbs into the potatoes

Add the rest of the ingredients: horseradish and mustard mixture, eggs, avocado, cucumber, radish, kefir, water (or whey) and lemon juice. Gently mix

Taste for salt. Add more if necessary

Chill for 1 hour or more in the refrigerator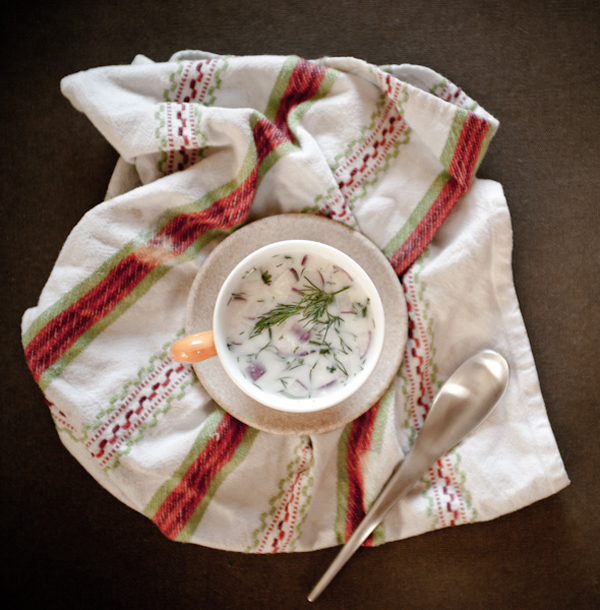 Drink pairing