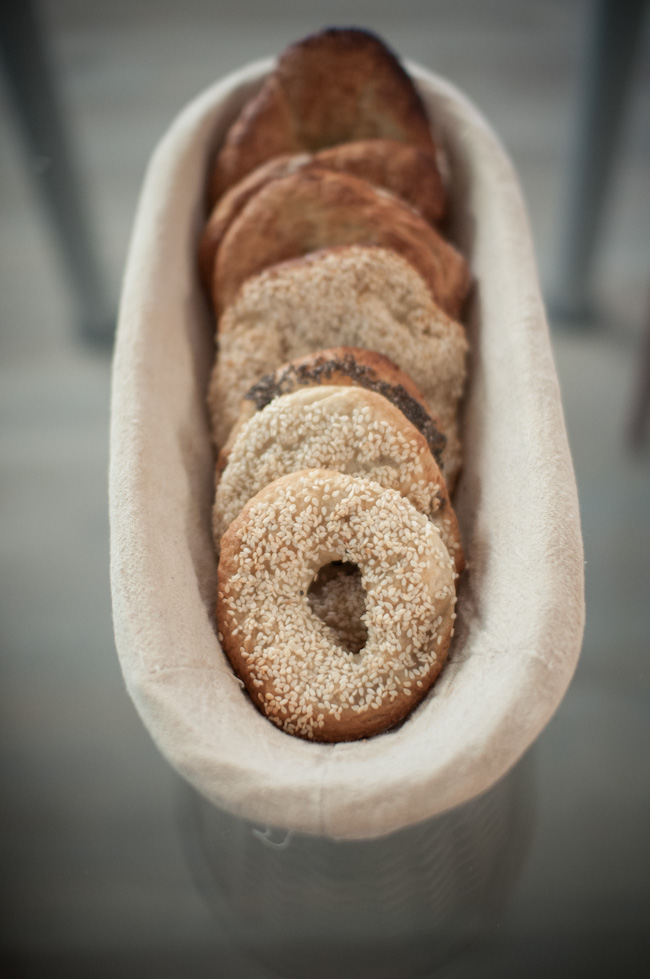 This was my second time visiting Seattle. The design conference was over. The weather was dry. My friend was in town. And I had enough of the city.  A trip to Mt. Reiner was overdue.
We rented a car for a day, picked up a bag of gourmet bagels and drove through the snowy landscapes for hours. My friend quizzed me on the winter sports (that I knew nothing about) and chuckled as she taught me about an activity called snowshoeing.
Suddenly we came to a stop. Dead end. Our navigation system kept insisting we had another hour to go. Puzzled, we made a sharp turn into a ski resort. We parked. We walked around. It looked creepily abandoned. We knocked on the doors. Finally one opened.
"What brought you two here in the late April? The resort is already shut down; yet the entrance to the mountaintop has not been re-opened."
Snowy mountain. The two of us in our t-shirts and gym shoes. Stunned.. Disappointed. Looking utterly amusing to the ski resort guy. "I can offer you snowshoes to explore my mountain!"
Abandoned resort. Snowshoe contraptions attached to our feet. My friend rolling on her belly, laughing, "Here you go – learning about snowshoeing – LIVE!"
Not a soul around, sun on our faces, bagels in our backpack, crunch under our feet, crisp fresh air, blindingly white surroundings in every direction you look. A new experience forever etched into my memory!

These bagels are so easy to make! I will never buy bagels again :)
Serve smeared with
Mashed avocado + sliced peach
Laughing Cow + broccoli sprouts + smoked salmon
Cream cheese + honey
Hummus + marinated bell peppers
20 New York-Style Bagels
Adapted from Artisan Bread in Five Minutes a Day
Ingredients
The Dough
The Bagel
Directions
Mixing and storing the bagel dough
Mix the yeast, salt, and sugar with the water in a 5-quart bowl, or a lidded (not airtight) food container.
Mix in the flour without kneading, using a spoon, a 14-cup capacity food processor (with dough attachment), or a heavy-duty stand mixer (with dough hook). If you're not using a machine, you may need to use wet hands to incorporate the last bit of flour.
Cover (not airtight), and allow to rest at room temperature until the dough rises and collapses (or flattens on top), approximately 2 hours.
The dough can be used immediately after the initial rise, though it is easier to handle when cold. Refrigerate in a lidded (not airtight) container and use over the next 14 days.
Forming, Boiling, and Baking the Bagels
20 minutes before baking time, preheat the oven to 450 F, with a baking stone placed near the middle. Place an empty broiler tray on any other shelf that won't interfere with the rising bagels.
Dust the surface of the refrigerated dough with flour and cut off a 3-ounce piece of dough (about the size of a small peach). Dust the piece with more flour and quickly shape it into a ball by stretching the surface of the dough around the bottom of all four sides, rotating the ball a quarter-turn as you go.
Repeat to form the rest of the bagels. Cover the balls loosely with plastic wrap and allow to rest at room temperature for 20 minutes.
Bring a large saucepan or stockpot full of water to a boil. Reduce to simmer and add the sugar and baking soda.
Punch your thumb through the dough to form the hole. Ease it open with your fingers until the hole's diameter is about triple the width of the bagel wall.
Drop the bagels into the simmering water one at a time, making sure they are not crowding one another. They need enough room to float without touching or they will be misshapen. Let them simmer for 2 minutes and then flip them over with a slotted spoon to cook the other side. Simmer for another minute.
Remove them from the water, using the slotted spoon, and place on a clean kitchen towel that has been lightly dusted with flour. This will absorb some of the excess water from the bagels. Then place them on a peel covered with whole wheat flour. Sprinkle the bagels with poppy or sesame seeds.
Slide the bagels directly onto the hot stone. Pour 1 cup of hot tap water into the broiler tray, and quickly close the oven door. Bake with steam for about 20 minutes, until deeply browned and firm.