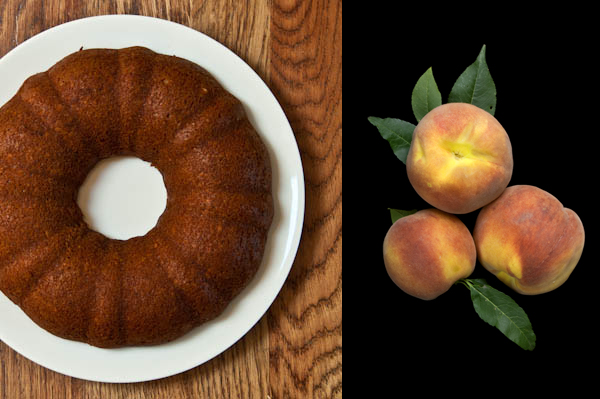 Common culinary wisdom holds that you are either a baker or a cook. I hate to admit it but I am NOT a baker!
Baking does not come naturally to me at all; nothing in baking makes sense. First time I ever made cookies, the directions called for "creaming butter." I almost felt like Amelia Bedelia and had to consult my cooking bible to figure out what "creaming butter" really means!
In addition to my lack of baking experience, I also face other unconventional challenges. Baking without eggs and nuts is almost like painting without the brushes – let's say that it is a "creative" process. Figuring out whether to use apple sauce, chick pea flour, or a magic wand to bind the ingredients is an exploration in and of itself. And trying to keep recipes Cucee-healthy on top of that is challenging no less.
I'm opening this holiday season with an eggless, nut-less, and low in sugar Apricot cake. As healthy as it sounds, it keeps my kids happy and me guilt-free about feeding them a desert.
*A note of encouragement to all the inexperienced bakers like myself — this recipe is very forgiving, so if you get easily intimidated by all things flour, you will find this to be an excellent project to jump start your baking career.
Healthy Apricot Cake
Adapted and translated from this recipe blog
Ingredients
Directions
Preheat oven to 375°F.
In a small bowl, sift together flour and baking soda.
Beat together Canola oil, kefir, jam and agave with an electric mixer at medium speed for 2-3 minutes.
Reduce speed to low and add flour mixture.
Pour into a baking dish
Bake cake in the middle of oven for 30 minutes until a wooden pick inserted in the middle comes out clean. Cool to warm or room temperature.
Tea Pairing
I have discovered that a small slice cake topped with vanilla yogurt and sliced peaches, a good cup of Oolong tea and good company is a perfect way to end the day. My most favorite choice of tea pairing is Pomegranate Oolong. It is not too sweet and not too fruity and stands up to the subtle flavors of the apricot in the cake.