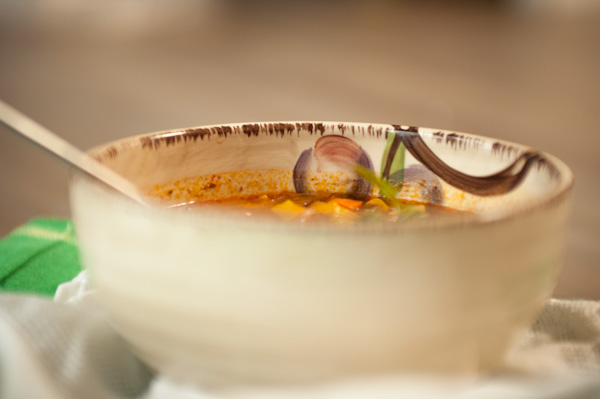 I have been living without a range for a whole month!
My old range had been sending me death signals for over a year but I kept deliberately ignoring them, just like I ignore any other sign of problems in my life. (I know, I know… not the best coping strategy, but it has worked for me in the past!)
This time, however, the problem ended with one range fatality, confirmed by the rapidly blinking "error 300," and the range's inability to produce a breath of gas. I don't hold much loyalty to my appliances, so instead of fixing "the altar at Cucee's sanctuary," I promptly ordered a new system that took a whole month to be delivered and installed.
Meanwhile, without an easy access to an indoor fire, I had to get creative with my cooking. I've iron-cheffed my way around the backyard grill to put breakfast, lunch and dinner on the table – food ranging from grills to omelets to soups. Boy, that one lonely little burner on the side of my Weber had never expected so much action!!!
The last thing that I made on the "grill" was so memorable that it was also the first dish to inaugurate my brand new stove. A rich-tasting, flavorful vegetable soup became one of our new favorites and served as a perfect choice to welcome the fall season. Chunky and hearty, it was still so darn healthy. But the biggest surprise of all was the broth – full of flavor, depth and unexpected complexity.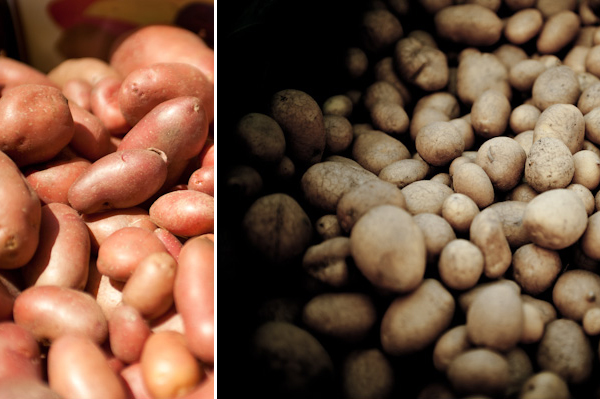 Gypsy soup
Adapted from The Moosewood Cookbook
Ingredients
Directions
Heat olive oil in a large soup pot over medium heat. Saute onion, garlic, celery, and potatoes for 5 minutes. Add paprika, basil, salt, cayenne, and bay leaf and mix well. Add water, tomatoes, lentils, soup base, and soy sauce and stir. Bring to a boil, then reduce heat to low and simmer (covered) for 15 minutes.
Add red pepper, plus more water as needed (it should come to the top of the vegetables). If you add water, you may want to also add a bit more soup mix or soy sauce. Simmer for another 10 minutes, or until all the vegetables are tender.
Find the bay leaf and discard it. Taste and adjust seasoning as needed, then garnish individual bowls of soup with fresh parsley.
Wine pairing
A delicious Hall Napa Valley Merlot is an excellent choices for pairing with this soup, for it is medium bodied, soft and fruity.