I was blasting down a steep windy trail over the rock gardens and roots – rocks ricocheting off of my shiny, barely used Target "tricycle." I was holding on for dear life, in fact so tight that my hands were starting to go numb and turn white from gripping the brakes too tightly. As I burned most of the energy on nerves, life was flashing before my eyes: this was my first time on a bike and there I was, biking downhill over terrifyingly rocky terrain.
I was deeply focused. I was desperately trying not to panic and just concentrate on getting to the end of that nerve-racking ride — and then never EVER getting on a bike again. But the end seemed miles away and all I could feel was fear. Fear of hitting a tree, going over the handlebars, flying off the bike, off the trail, breaking an arm or a leg.
As I got to the sharpest and the rockiest descent yet, I froze still, unable to continue no matter how much my friend begged. Paralyzed with fear, all I could think was DEATH!
In her final attempt to get me back on my tricycle,  my  buddy got off her bike, tapped me on my back and whispered into my ear, "If you could feel the fear and do it anyways, what would you do?"
Empowered, I gathered myself, got back on that wobbly bike and made it to the bottom of the mountain, all in one piece. Later that day, I  upgraded to a safer, more reliable Specialty Stumper in the hopes of pushing myself outside the comfort zone and turning my fear into confidence.
This was last summer. Today, I have found myself at yet another rocky descend. I am scared, no – terrified; I cannot move. This time, A LOT more is on the line. Will I have the courage to go through with this new challenge? Will I be able to push myself out of the comfort zone and get down this new steeper mountain in one piece?
Algerian Tomato Soup
Adapted from Moosewood Restaurant Daily Special: More Than 275 Recipes for Soups, Stews, Salads and Extras
Ingredients
Directions
Heat the olive oil in a large soup pot, add the onions and garlic, and saute on medium heat for about 10 minutes, until the onions are translucent.
Add the spices, salt, and orange peel and saute for 2 minutes, stirring constantly.
Add the tomatoes and stock, cover, and bring to a boil.
Add the peppers and sweet potatoes, return the mixture to a boil and cook for 15 minutes.
Add the vermicelli (or pasta) and simmer, uncovered, until the pasta is al dente and the vegetables are tender.
Stir in the lemon juice and serve.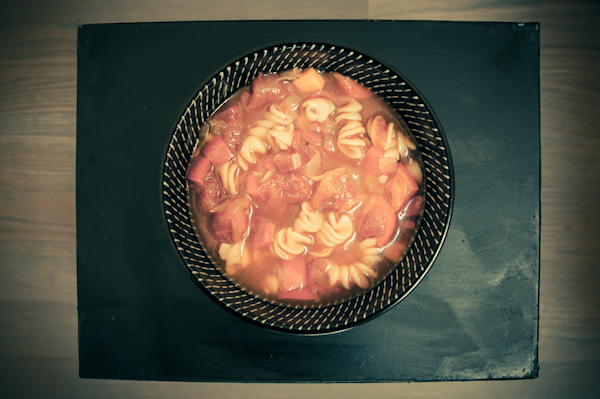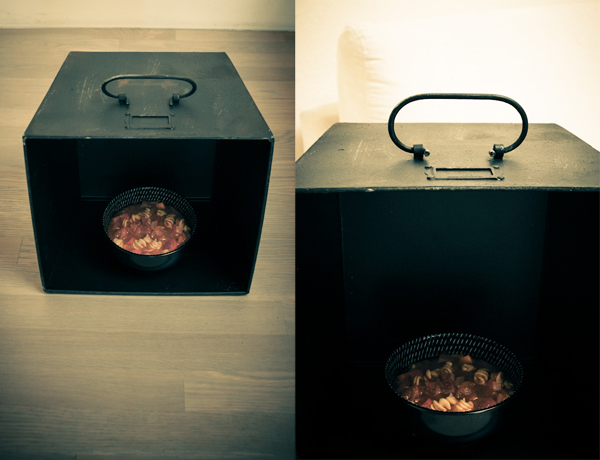 Wine pairing
I will admit that I have never heard of Roussanne varietal.. Until I did a quick google search on vinos to compliment the African/Moroccan food. Surprisingly, I had a bottle of Roussanne in my wine cellar (how it got there is beyond me – I don't remember ever purchasing one) and thought it went beautifully with the Algerian dish! Very balanced and layered, it cut through the bouquet of spices in the soup without fighting with them.