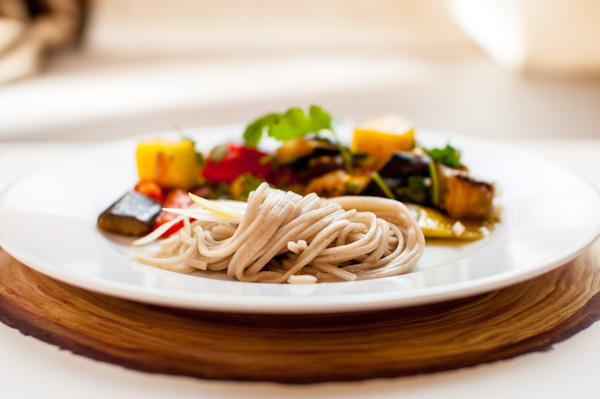 As a child, I did not really like geography.  I liked poetry and art… Photography… Even math… But not geography.  And geography didn't like me!
From cartography and paleogeography to geomorphology and physiography, they all treated me with a contemptuous superiority complex.  But it was the political geography, with its locations on the map, names of capitals, and bordering countries – the biggest bully of them all – that never missed a chance to make fun of my "geo-ambivalence."
(Confession: Only second to geography, my least favorite childhood activity was learning to cook. But there was a good reason for that – my mom was very good in the kitchen, where she spent most of her daylight hours.)
It was only after I began to travel the world that our aversion towards each other began to dissipate.  Not only can I now approximate the distance (in flight hours, of course) between Tokyo and San Francisco, but I can also make some mean Soba at home.
And, speaking of Soba, I recently whipped up a delicious bowl of this buckwheat spaghetti — the Mediterranean style.  Earthy-tasting noodles tossed with sweet smokey peppers, fresh succulent mango, meaty eggplant, fiery chiles, aromatic herbs, and a light sweet & sour dressing.
Happy cooking and traveling, everyone :)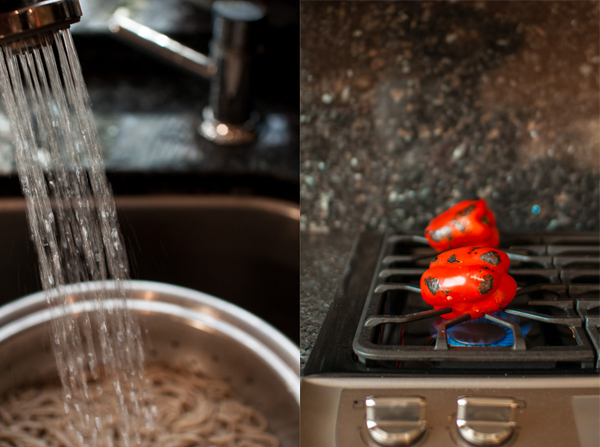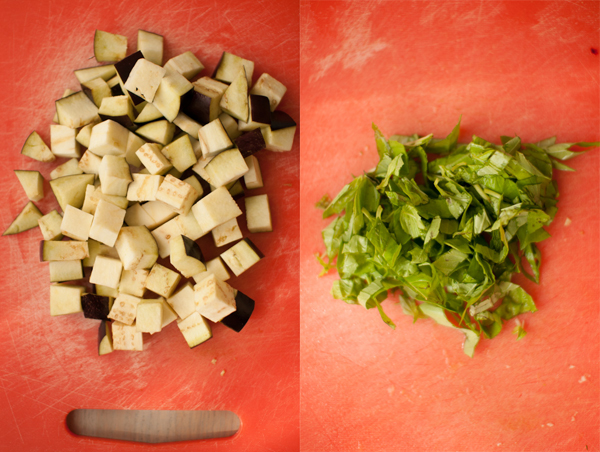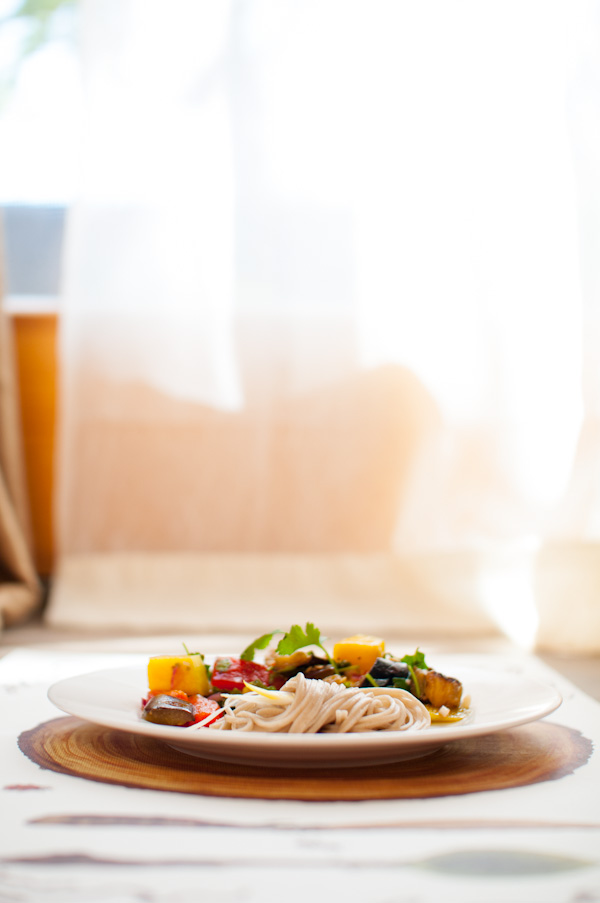 Soba Noodles with Eggplant and Mango
Adapted from Plenty
Ingredients
1/2 cup brown rice vinegar
3 tablespoons sugar
1/2 teaspoon salt
2 garlic cloves, crushed
1/2 fresh red chile, finely chopped
1 teaspoon toasted sesame oil
Grated zest and juice of 1 lime
1 cup sunflower oil
2 eggplants, cut into 3/4-inch dice
1 red bell pepper
8 to 9 ounces soba noodles (make sure you get the regular "salty" noodles – or your soba will lack flavor)
1 large ripe mango, cut into 3/8-inch dice or into 1/4-inch-thick strips
1 2/3 cup basil leaves (if you can get some Thai basil, but much less of it)
2 1/2 cups cilantro leaves, chopped
1/2 red onion, very thinly sliced
Directions
In a small saucepan gently warm the vinegar, sugar and salt for up to 1 minute, just until the sugar dissolves. Remove from the heat and add the garlic, chile, and sesame oil. Allow to cool, then add the lime zest and juice.

Heat up the sunflower oil in a large pan and shallow-fry the eggplant in three or four batches. Once golden brown remove to a colander, sprinkle liberally with salt and leave there to drain.

Turn your gas stovetop flame to medium. Roast the pepper over the top of the gas flame for 10-20 minutes, turning every 4-5 minutes. Remove from the stovetop, cover with foil and let it rest for 15 mins. Remove the peel, the stem and the seeds. Cut in quarters.

Cook the noodles in plenty of boiling salted water, stirring occasionally. They should take 5 to 8 minutes to become tender but still al dente. Drain and rinse well under running cold water. Shake off as much of the excess water as possible, then leave to dry on a dish towel.

In a mixing bowl toss the noodles with the dressing, mango, eggplant, bell, half of the herbs and the onion. You can now leave this aside for 1 to 2 hours. When ready to serve add the rest of the herbs and mix well, then pile on a plate or in a bowl.
P.S. You can grill the eggplant instead of pan-frying it. As for the pepper, you can also grill it or roast it in the oven. I use the stovetop method when I only have to prep 1-2 bells

Wine Pairing
The dressing in this dish is quite tangy. I would not go near this dish with anything less tart than a Sauvignon Blanc or Dry Riesling, both of which I know will stand up to the sharp vinaigrette. I recommend a glass (or a bottle) of Paul Dolan Vineyards Sauvignon Blanc