I get so excited when I stumble upon a new culinary discovery. I walk around feeling all proud, with a huge smile on my face and a strong urge to share! My latest discovery is corn. No, I'm not talking about having made a brand new grain discovery (that was done for me a long time ago by the indigenous people of Mesoamerica.) I'm talking about discovering a new form of it – UNCOOKED!
It is daunting to me that I haven't tried it in its purest form until just recently. Crispy, juicy, sweet… Raw! Texture unreplicable.
I am certainly not new to corn. I grew up next to a luscious golden cornfield. I remember warm summer nights in the field, hiding from my parents behind the tall leafy stalks, as they joyfully filled their buckets with fresh ears for tonight's dinner.
As an adult, misinformed about its nutritional qualities, I learned to avoid the beloved grain… until I discovered that it is actually pretty good for you – a freshly picked ear of organic corn has as much fiber and much less sugar than an apple. And it is jam-packed with good-for-you nutrients such as thiamin, vitamin B5, folate, vitamin C, phosphorus and manganese.
Ever since sweet corn made its way back into my kitchen, I've been serving it often and in various forms: cooked, raw, even popped. The quick-to-put-together ceviche is now in my weekly side-dish rotation (if you don't believe me, check my instagram as evidence.) I just strip the kernels off the cob, toss with Serrano pepper, green onion, and lime vinaigrette and leave it be in a fridge for at least a couple hours.

A friendly advice: triple the recipe – you will thank me when you still have a cup of ceviche left for the next day.
Another friendly advice: serve alongside fish tacos, grilled chicken or tofu, breakfast burritos or on a buttered toast.
Last advice: Make it days in advance and watch the flavors intensify like crazy!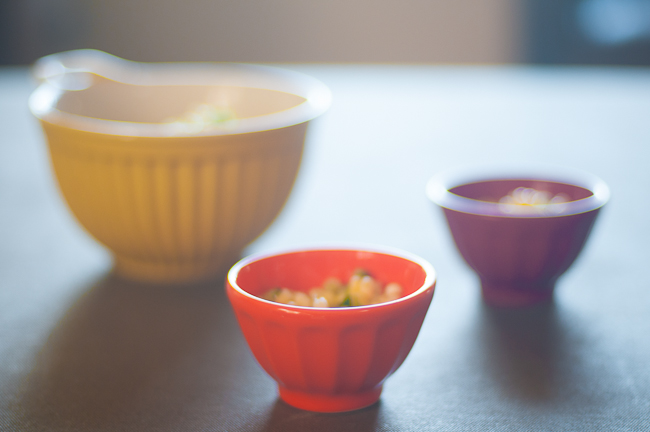 Sweet Corn Ceviche
Inspired by Sprouted Kitchen whose cookbook I adore
Nutritional info
Ingredients
2 Farmstand Corn Cobs
Zest and Juice of one Lime
1 Generous Tbsp. Extra Virgin Olive Oil (use the good stuff)
1 Green Onion, finely chopped
1 Serrano Chile, seeded and minced
1/4 Cup Chopped Cilantro*
1/4 tsp. Sea Salt
Directions
Shuck the corn and use a sharp knife to cut off the corn kernels from all sides. Put them in a mixing bowl.
Add the zest and juice of the lime, good olive oil, green onion, Serrano and stir to coat. Add the cilantro and sea salt and give it another stir. Let it sit for at least 30 minutes before eating for the flavors to blend. Taste for salt. Keep in a covered container in the fridge, it gets slightly more spicy with age.
Wine Pairing
Cool, crisp, clean and refreshing, Paul Dolan Vineyards Sauvignon Blanc is a perfect mate for this ceviche.