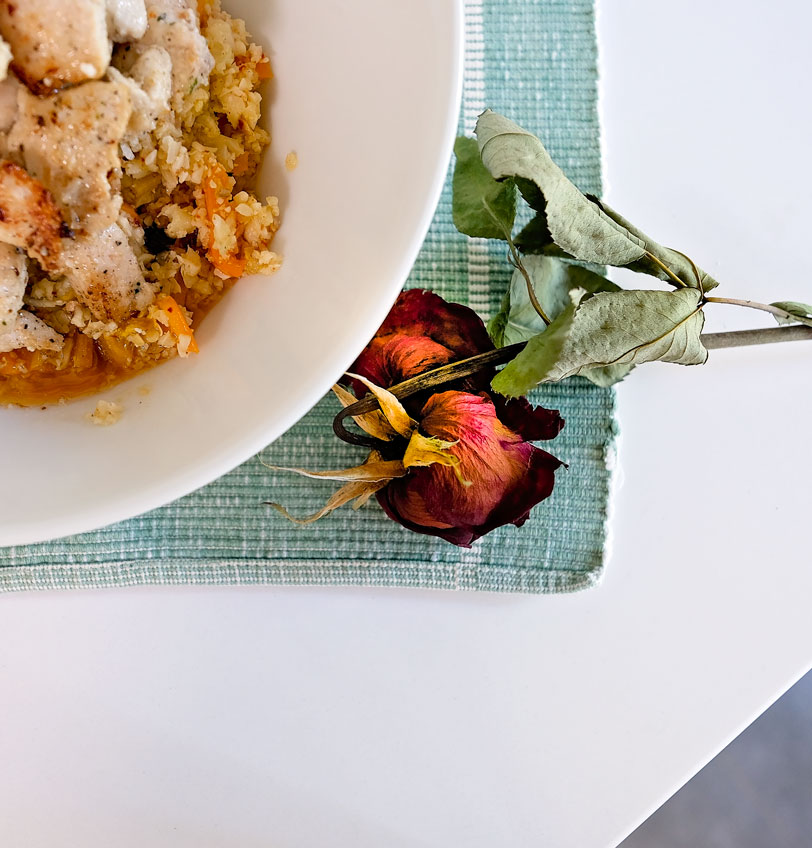 My parents brought me to the States when I was 13. We came here for a better life and the opportunities we wouldn't have had if we stayed in Moldova. The three of us were poor but happy; after all, we were the fortunate ones with a shot of a better life, here in the United States of America.
The week after our arrival, my family celebrated our coming to America at a local Chinese Restaurant. It was our first Chinese food, and it was special. Celebrations over Sweet & Sour Chicken and Moo Goo Gai Pan continued regularly until I moved out.
Sad to say, but I have not had Chinese food in years. First, my son was born with all sorts of allergies; Asian restaurants were banned for us. Too much risk. Then he outgrew his allergies, but I developed a couple of severe intolerances. It has been rough!
No more. I am celebrating with you today, over my version of Moo Goo Gai Pan, excited to finally be able to eat Chinese food at home, with my family. I developed this recipe out of longing, for the past and the future. Now "My Future" often asks me to make Moo Goo Gai Pan. To enjoy and to celebrate!
Chinese Take-Out: Moo Goo Gai Pan over Ginger Cauliflower Rice
The original Moo Goo Gai Pan is prepared with sliced mushrooms. But since mushrooms aren't great for my health, I have removed them and simplified the recipe without sacrificing any of the flavors.
Moo Goo Gai Pan
Ingredients
Directions
To marinate the chicken, add chicken, coconut flour, chicken stock, liquid aminos, vinegar,

kaffir lime leave flakes

, salt and pepper in a bowl, mix well and let sit for 10 Minutes or longer

In a wok, heat the avocado oil over medium-high heat.

Add the onion and stir-fry for 2 minutes. Add the garlic and ginger and stir-fry for 1 more minute

Add the chicken and cook for 5 Minutes or until cooked through

Serve over cauliflower rice (see recipe below)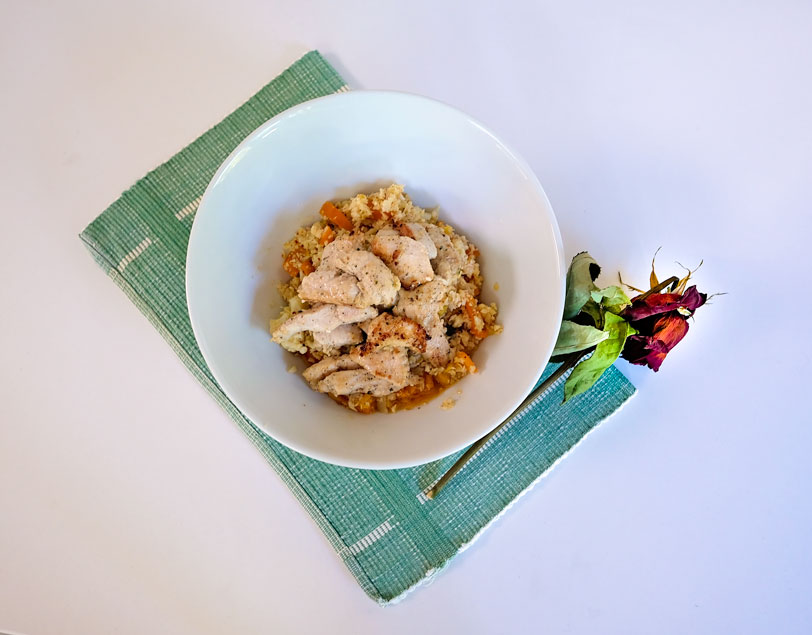 Ginger Cauliflower Rice
Ingredients
Directions
In a wok, heat the Avocado Oil over medium-high heat. Add the chili flakes, ginger, bell pepper,  onions and garlic and cook for 3-4 minutes. Add the cauliflower rice and cook for 2-3 minutes or longer, depending on how much you want it browned

Season with salt and pepper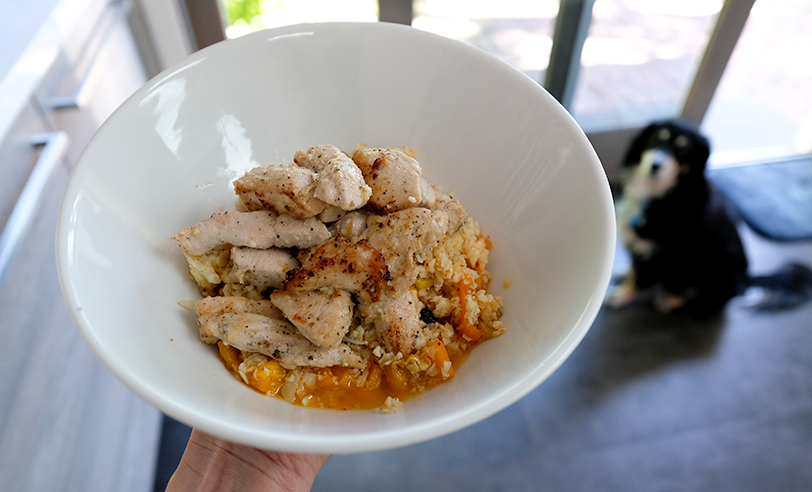 Wine Pairing
When dinner is on the table, pour yourself a flute of Silvano Follador Prosecco. The crispness and bubbles of Brut Nature complements the umami of Moo Goo Gai Pan in a surprisingly delightful way