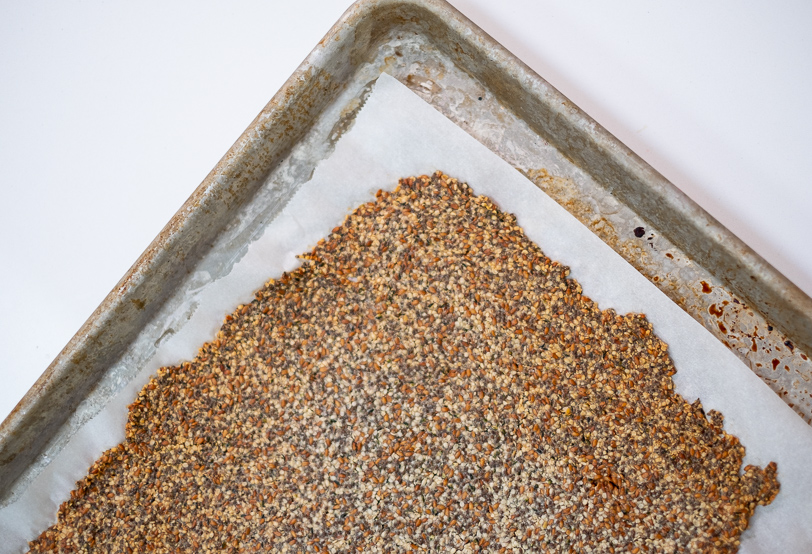 It's Cracker Time!
No wheat, no eggs, no sugar. Seeds, nuts and crunch!
A friend of mine introduced me to these. She is an amazing baker. She can make a dessert from any limited set of ingredients. And it will taste good! The other night, she baked a Berry Tart using almond flour, oil, eggs, coconut milk, stevia, and berries. Nothing else! To die for!
That same night, she served us a bowl of crackers. She whipped them up together with her younger son who confessed they were too salty for his taste. They were not. They were a good balance of salt, crunch, and flavor. I loved them. I got the recipe from her the following day. I made them many times since then. Thank you, Svetlana :)
This recipe is modified. It is a little lower in carbs and a little thinner and crunchier than Svetlana's. It works for me as I eat these crackers for dessert but if you plan to use them in dips or with cheese, look out for modifications.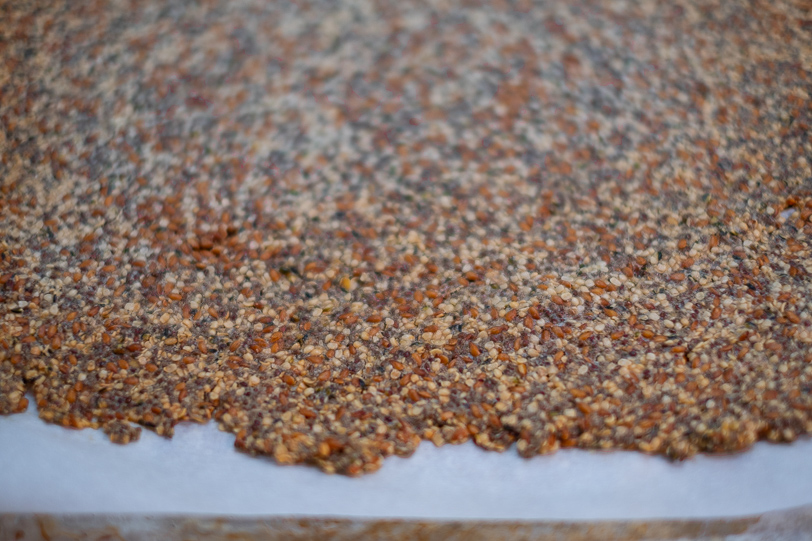 Seedy Keto Cucee Crackers
Don't have pumpkin seeds? You can use sunflower seeds or sliced almonds.
Ingredients
Directions
Preheat the oven to 300°F. Line an 11×17 baking sheet with parchment paper and set aside. Reserve an additional piece of paper of the same dimensions

Add the dry ingredients into a bowl and pour oil and boiling water over them

Mix until a gel-like consistency

Place "the dough" on a baking sheet. Cover with the extra piece parchment paper and use a rolling pin to flatten the dough evenly. To make a thin cracker, spread the dough almost to the edges of the baking sheet. To make a thicker cracker, spread it to about 75% of the sheet

Remove the top sheet of parchment paper and bake for about 45 minutes, until the edges are golden brown

Turn off the oven and check the crackers. If you rolled them out thin, they should be done! Take them out and leave them out to cool. If you went for the thicker version, check for dryness. If they are not super crisp yet, leave them in the turned-off oven to dry for about 20 mins, checking occasionally

Once dried and cool, break into irregular shards.

Store in an airtight container
Drink Pairing

I have been looking for a bottle of Georgian Wine to purchase in the States that is "natural" and low in Residual Sugar. Let me introduce you to Doqi Saperavi. It is $18 and you can pick it up yourself if you live in the Bay Area or get it shipped to anywhere within the US