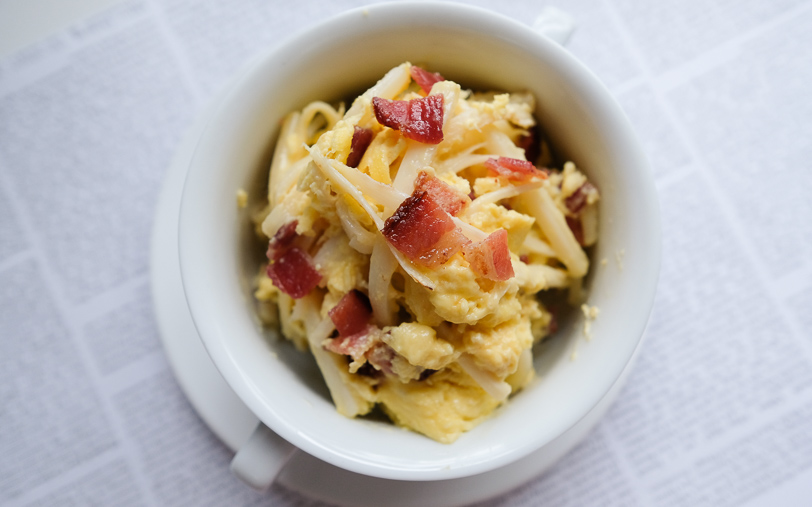 The other day, my son asked me, "Mom, what is the ONE food you miss eating the most?" Without hesitation, I replied, "Pasta!"
Pasta! I remember that trip to Italy, back in 1999, when I must have tried every single pasta dish in the city of Milan! And I felt sick every single time! I did not put 2 & 2 together until 10 years ago when I went low-carb. As it turns out, flour-based pasta is just not good for my digestion.
So I created a substitute. A pasta dish that is good for my belly, good for my tastebuds, and is just plain GOOD. Oh, and did I mention that it is also dairy-free?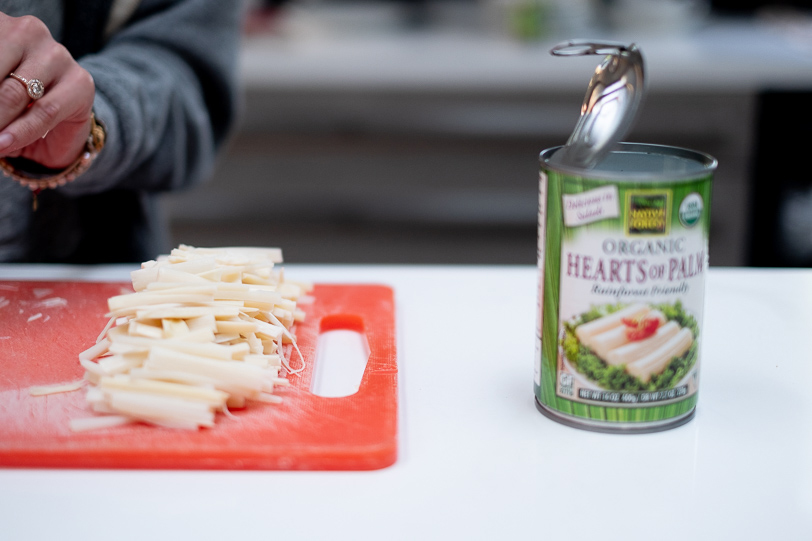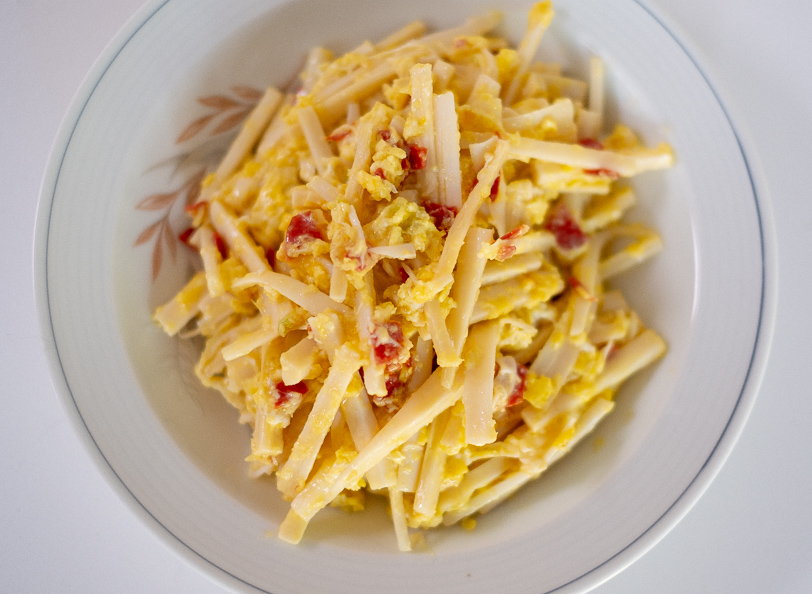 Palmini Carbonara (Paleo)
Ingredients:
Instructions
Cut Bacon or Pepperoni into 1/3 inch-size pieces

In a blender, blend Egg, Egg yolks, Garlic, Salt, Pepper, and Bacon Fat (if using) until nice and creamy

In a large skillet heat the Avocado Oil over medium heat

Add Palmini Pasta and stir-fry for 2 minutes

Turn the heat off, add the egg mix, drizzling and stirring quickly, so it doesn't scramble. Add Bacon (or Pepperoni) bits and give it a final stir

Serve right away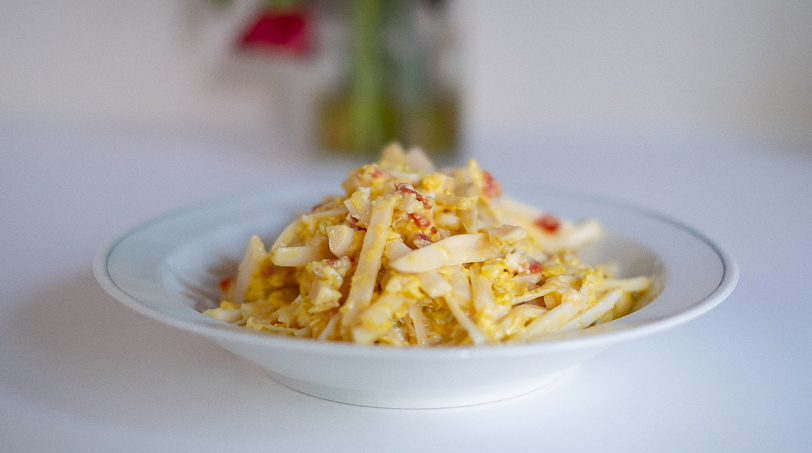 Wine Pairing
I really enjoyed a glass of crisp dry Cava Brut Nature Reserva from Dry Farmed Wines. Low in carbs (less than 1 gram of carbs per bottle), I enjoyed a glass of bubbly with zero guilt bubbling up for me