Life in quarantine is echoing my Soviet life during the Cold War era. Long lines in grocery stores, food deficit, black market prices, political deprivation due to the distrust in the government.
Summer 1985, Modova. My parents take a train to Odessa, Ukraine, to buy groceries and supplies at Privoz. Privoz is the closest-to-us marketplace for both food and black-market goods. 2 hours by train, 8 hours of browsing through what should've originally been available at stores and now reselling at 100x the price at Privoz, they come home, exhausted, with a stick of Jewish Salami, a fresh whole chicken, a box of oranges, 5 green apples, and a new sweater for me. I am happy.
March 2020, California. I drive around from one store to the next, desperately trying to find fresh meat and vegetables, bumping into my just-as-desperate neighbors. I buy the last of the frozen sausages, the kind I'd never keep in my fridge pre-Pandemic. I, then, browse through the online speciality shops and, after hours of searching, I get lucky with a supplier that can ship me enough groceries to last for the next month. For 3x the price. My kids are happy.
Life in quarantine is very reminiscent of my Soviet life. And in quarantine, I feel the urgency of seeking comfort from what provided that comfort to me as a young Soviet kid. Today, I am sharing a recipe for a dessert that my parents brought home each and every time they returned from Privoz.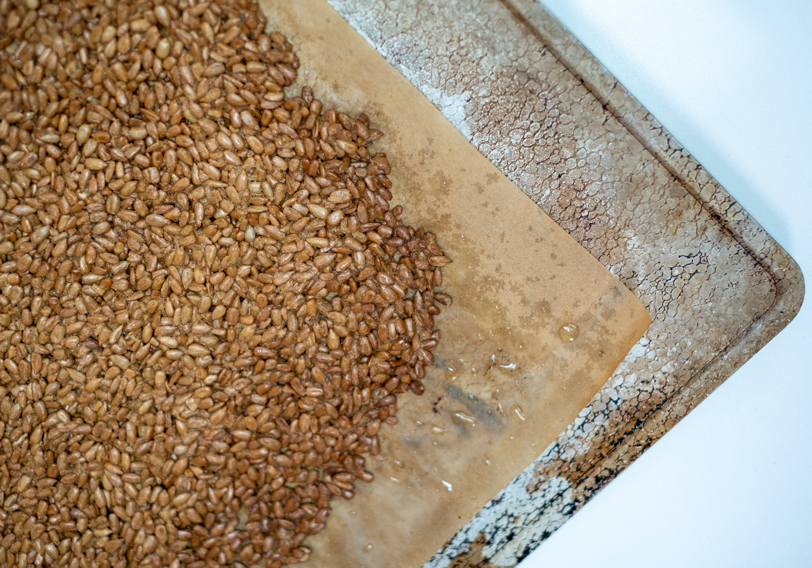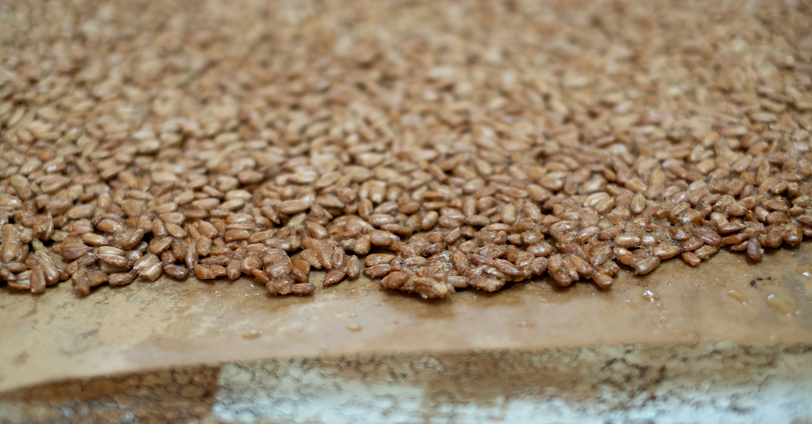 Sunflower Gozinaki (Oven-Baked Brittle)
Gozinaki is a crunchy Georgian cracker, made with a medley of honey-fried, caramelized nuts. This is my Ketofied version.
Ingridients
Directions
Preheat the oven to 350 and line a baking tray with parchment paper
Combine the dry ingredients in a large mixing bowl
In a mixer, beat the egg whites with a whisk attachment, until stiff peaks form
Fold the dry ingredients into the egg white. Add oil. Lightly mix
Roll the dough as thin as possible between two pieces of parchment paper. Discard the top sheet
Bake for 20-25 min, or until golden brown
Wine Pairing
I am posting this recipe over Passover 2021. During Passover, you are encouraged to drink 5 glasses of red wine on night 1. And even though I tried really hard to be a good Jew, 5 glasses are too much for me in one sitting, even if it is my favorite Camp Cab.