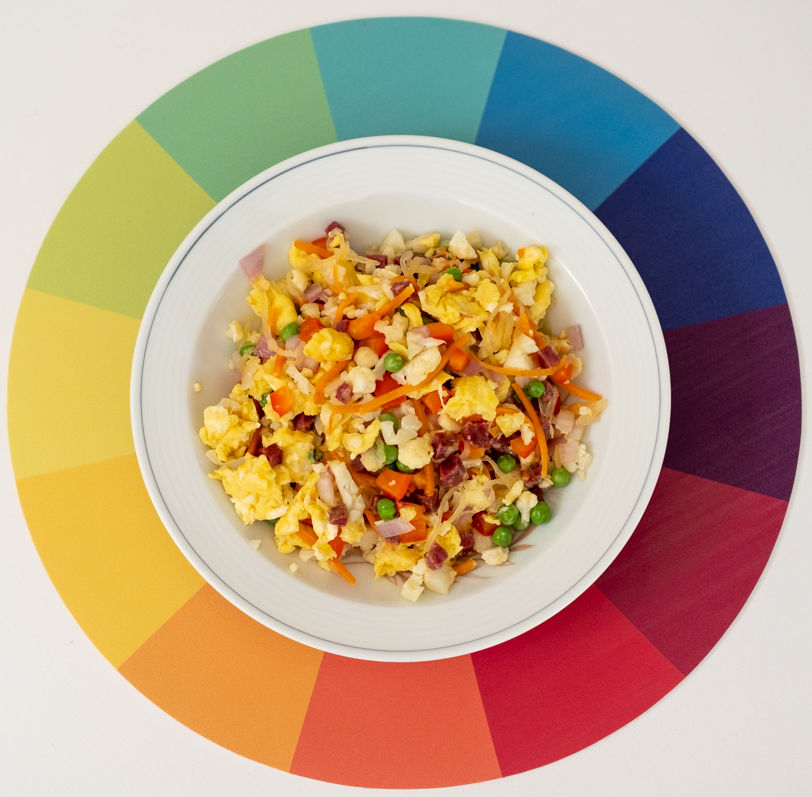 Rainbow is my favorite color. As if you don't yet know that :)
When I was a kid, everyone had their favorite. My neighborhood buddy loved Aquamarine. My kindergarten bestie wore everything-purple. My cousin liked orange. I'd always be caught off-guard when asked about my color preference. I just didn't have one.
It all changed for me when I turned 35. My house is now all shades of the rainbow. From paintings, to walls, to placemats, to clothes, to jewelry, to shoes. It isn't that I still can't decide on THE color, in fact, I finally know what (and who) I like and that rainbow IS my favorite color.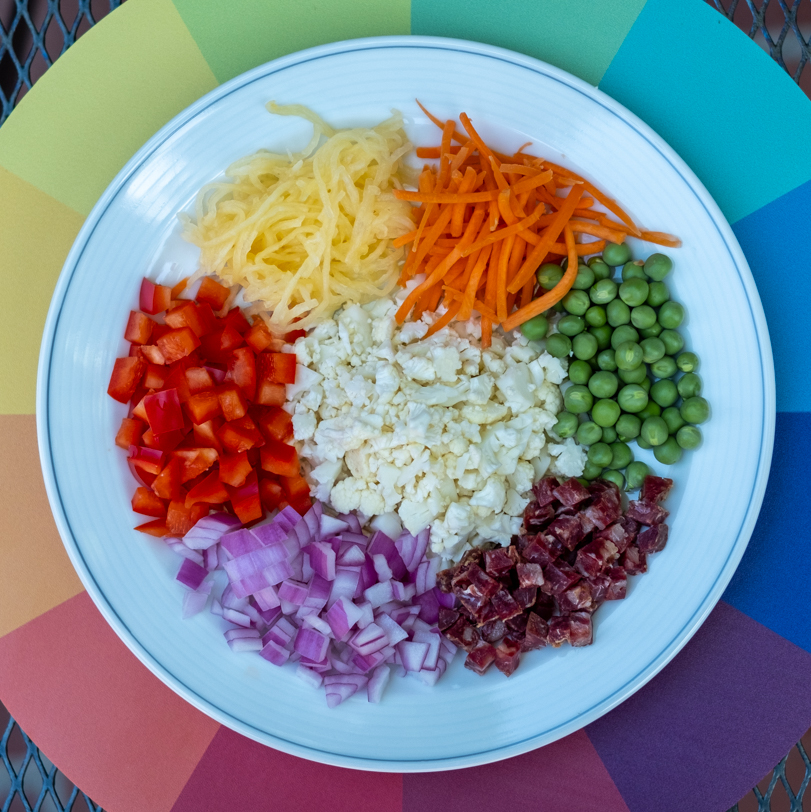 Rainbow Fried Cauliflower Rice
Use any veggies you have on hand. I have used Radishes, Green Onion and Garlic, Broccoli, Summer and Winter Squashes, even Avocado.
For meats, you can use pancetta, any cured meats (like duck, beef, or pork salami ), even summer sausage. I've also used leftover roasted salmon.
Ingredients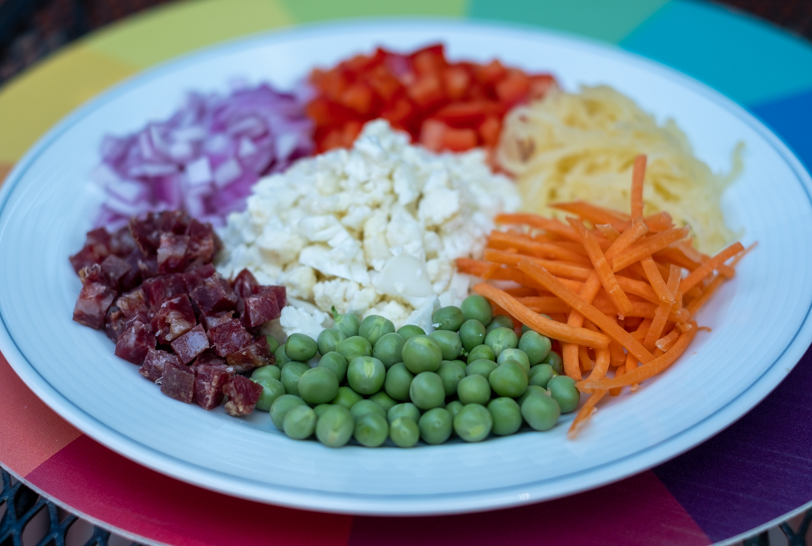 Directions
In a large nonstick skillet, cook duck over medium heat, stirring occasionally, for a few minutes until a thin crust forms.
Add the vegetables, stir a few times, and move to a plate. The vegetables should be crisp.
Add the oil to the pan and, when it's hot, add the eggs. Cook until the eggs are set on the bottom and around the edges, then stir, breaking the eggs up into pieces. Add back the vegetables and mix with the eggs quickly, making sure not to overcook the vegetables.
Serve with your favorite cup'o'Joe :)
Drink Pairing
Pour yourself your favorite cup of coffee. I am currenting drinking this one.