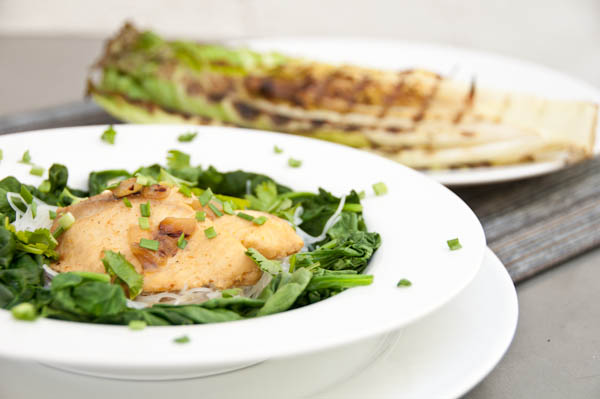 A few weeks ago, we took our kids on their first real and much-deserved family vacation.
Before we had kids, my husband and I traveled a lot! Europe, Middle East, Latin America, Asia… We never expected to slow down, but things don't always work out as planned.
As you may know from reading my blog, our son has pretty severe food allergies.  When we first  learned of his health condition, we stayed in denial and resisted changing our travel habits, but a couple of allergy-triggered trips to the ER served us as brutal wake up calls, a reality check so to speak, forcing us to re-evaluate our outlook on life.
Stories of exposure to peanut dust on the airplanes and kids slumber parties at five-star Mexican resorts with whipped egg-white disguised as whipped cream, paralyzed me with fear of taking my son on an airplane or outside of the US.
This year, I mastered enough courage to put an end to my son's 5-year-long domestic confinement in favor of a beach-style family vacation.  So, a few weeks ago, with 5 epipens strategically distributed across our suitcases, we raised ours sails in the direction of Mexican Riviera.
Luckily, the trip went allergy-drama free; all epipens returned home unused.  Our kids remained in a continuous state of ecstasy from having their own cabin on the ship, watching TV in bed, jumping in the ocean waves, parasailing, and eating lots of delicious junk food (some of which they had never seen before.)
As soon as we came home, feelings of end-of-vacation nostalgia took over the kids and they demanded that I served them some "ship food." After some negotiation, we settled on "that yummy pink fishy" that Petar, a "funny" waiter from Serbia who has not seen his parents in 6 months, served them one night.
As it turns out, "that yummy pink fishy" was actually a good old slow-roasted salmon that I've made once before but, with all the different cooking experiments that my kids are exposed to in my kitchen lab, they hardly have a chance to remember.
Slow roasting is actually my most favorite way to cook rich and oily fish, such as salmon, for it is the least labor intensive, and quite frankly, the most difficult to mess up. The technique yields the most succulent, silky-smooth, tender, melt-in-your-mouth fish ever! What is the secret?  Instead of blasting the fish with high heat for a short period of time, you keep the oven temperature consistently low and gently roast the fish for twice as long.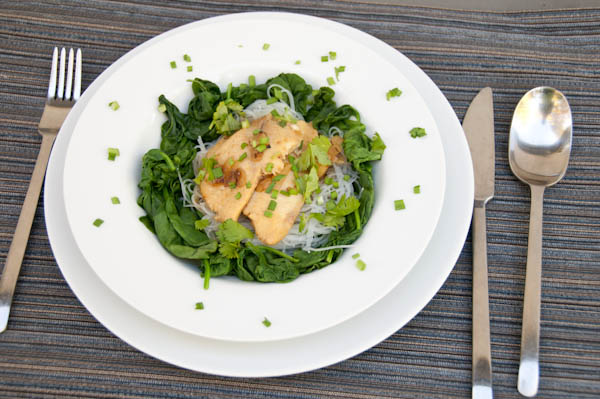 Slow-Roasted Glazed King Salmon
Adapted from Gourmet Today: More than 1000 All-New Recipes for the Contemporary Kitchen
Ingredients
Glaze
Fish
1 (4 ½-lb) wild king salmon fillet with skin (about 1 ½ inches at thickest point)
Lime wedges for garnish
Directions
Put a rack in middle of oven and preheat oven to 224 degrees F
Finely grate ginger into a fine-mesh sieve (I like to use microplanes for that.) Set sieve over a bowl and press on ginger to extract 2 teaspoons juice. Transfer ginger juice to a 3- 3 1/2-quart heavy saucepan, add soy sauce, wine, mirin, and brown sugar, and bring to a simmer. Reduce heat and simmer briskly, stirring occasionally, until glaze is syrupy and reduced to about 1 cup, 45-55 minutes.
Transfer glaze to a metal bowl and quick-chill, by setting bowl in ice water and stirring occasionally for 5 minutes. Stir in lime juice. Transfer ½ cup glaze to a small bowl and reserve for brushing after roasting.
Line a 17-by-12-inch heavy baking sheet with foil and coat foil with oil.
Place salmon, skin side down, diagonally in pan. Spoon about 2 tablespoons remaining glaze over salmon, spreading it evenly with back of spoon. Let stand for 5 minutes, then spread another 2 tablespoons glaze over salmon.
Roast for 15 minutes. Remove from oven and glaze again (use a clean spoon each time to avoid cross-contamination), then roast for 10 minutes more. Repeat glazing and continue to roast until fish is just cooked through (opaque), 10 to 20 minutes more (35 to 45 minutes total, depending on thickness of fish; check frequently after 35 minutes).
With two wide metal spatulas, transfer salmon to a platter and coat with a final layer of reserved glaze (about 2 tablespoons), using a clean spoon. Serve with lime wedges and with remaining glaze on the side if desired.
Note
The glaze can be made up to 2 days ahead and refrigerated, covered. Bring to room temperature before using.
Wine pairing
I admit that we don't eat enough meat to justify all the red wine we consume. Can't help it – we love reds! And, as a result, we always try to find a fitting red to go with any dish at the table. Recently, I purchased 2 bottles of an outstanding Pinot at a private sale online wine shop, called Lot18, and served it with this dish. Hartford Court Lands Edge Pinot Noir 2007's dark berry flavors really picked up a note of smoky character that complemented the sweet and salty glaze. Hartford Court is a medium bodied wine and meshed, rather than clashed, with the flavors in the salmon.