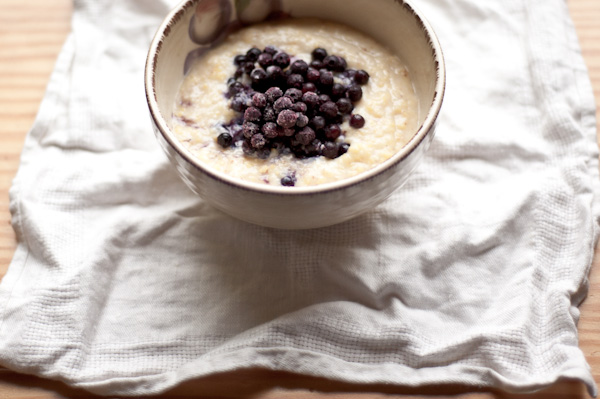 Last Friday marked the beginning of Passover. Oats, buckwheat and wheat berries have been purposely stashed away; quinoa, cornmeal and amaranth made their way to the table.
I have gotten pretty creative with the chametz-free lunches and dinners but breakfast has always been a Passover challenge for me, mainly because there are only so many fruit smoothies and almond-butter shakes that my kids are willing to consume during this eight-day holiday. Luckily, I stumbled upon this great gluten-free kosher-for-passover breakfast idea – blueberry almond polenta.  Sure, some may say that polenta violates the principle of appearance of impropriety but I am willing to overlook such a minor detail (because it is just that good!)
Sweet, luscious, comforting, and totally addictive, this recipe is definitely going to stay in my arsenal after the holidays are over.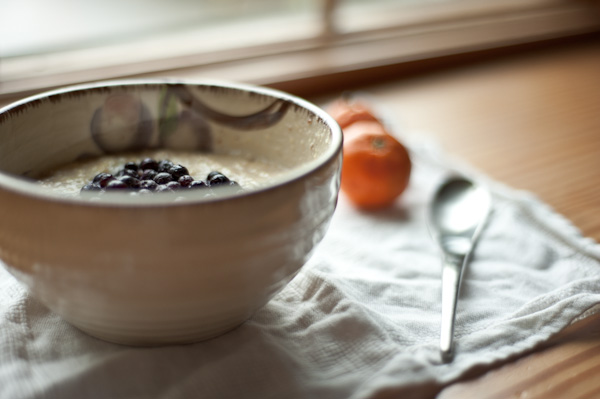 Blueberry Almond Breakfast Polenta
Adapted from Food52
Ingredients
Directions
Bring milk to a boil in a medium saucepan over high heat
Reduce heat to low and add polenta, whisking constantly until smooth. Add almond meal and continue whisking until the polenta thickens to a creamy consistency. Add butter and whisk until it melts completely
Turn heat off and whisk in honey, vanilla and cinnamon
Divide between 4 breakfast bowls and top with blueberries
For a richer breakfast, serve with a dollop of mascarpone cheese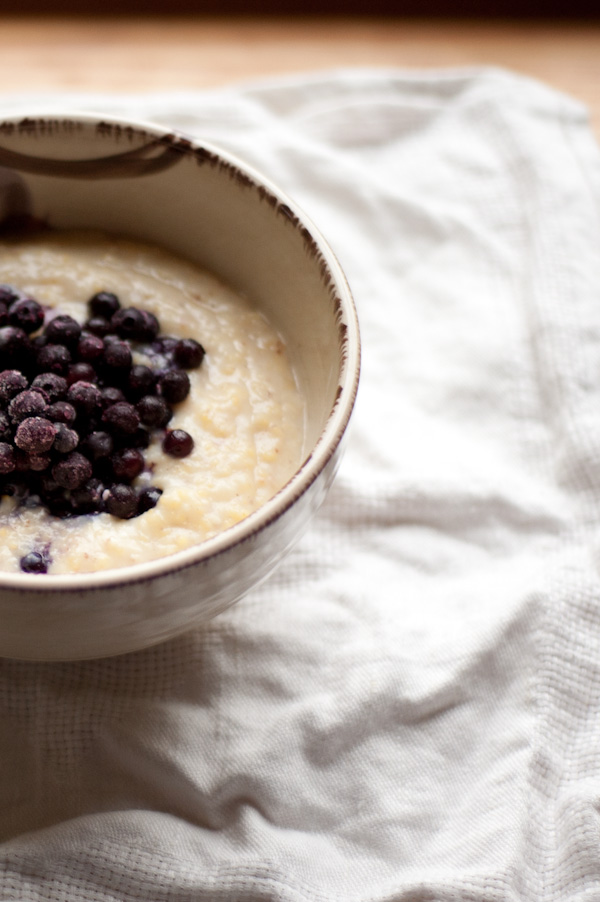 Notes
You can double the recipe (just make sure to make it in the largest soup pot that you can find. Polenta reheats well but you will need to add more milk to thin it out the following day.
Pairing
This awesomeness pairs well with a glass of cold vanilla milk (if you are a kid) or a cup of cappuccino (if you are ….aaammm… me!)