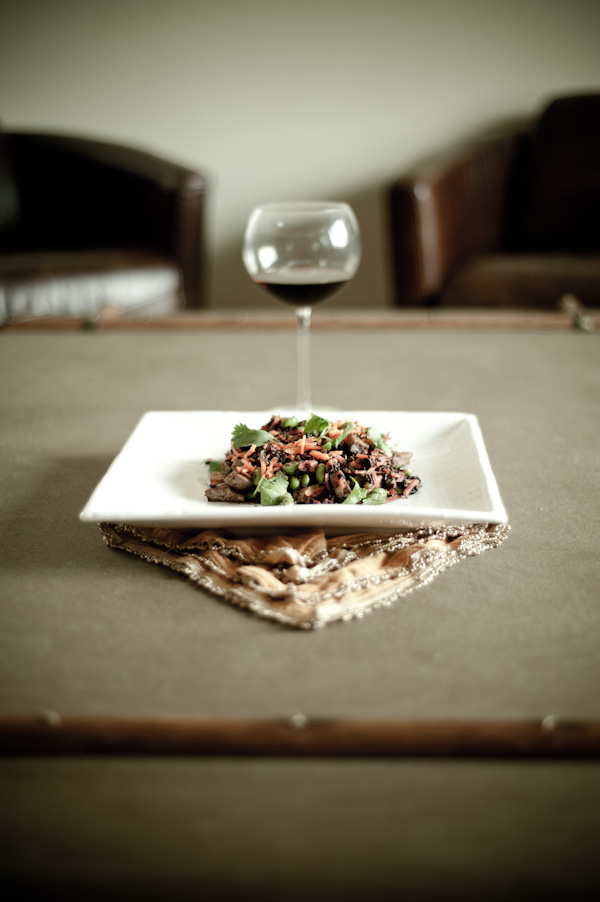 Head over hills, forks over knives, miso over sugar — I am in love with this new salad.
Is it a life-changing concept? Not really. A new food revelation? Maybe.  A new salad recipe? For sure. A cool dressing idea? Bingo.
I recently pinterested a recipe idea that mildly shocked my imagination. Miso in a dressing? Intrigued, I could not drive fast enough to Whole Foods to get the key ingredients… Wild rice. Check. Tofu. Check. Edamame. Check. Miso. Check. Garlic… I paused to contemplate the pros and cons of having garlic breath during the design meeting with my team the following morning. Out went the garlic, in went the ginger.
Got home.  Loosely followed the recipe. Took a bite and stopped… Wow! "If I take another bite", I thought to myself, "I might not have dinner for tonight."
It was GOOD. Really good. Drop-dead amazingly good. Different. Colorful. Textured. Layered. Spicy. Salty. Sweet.  All at the same time.  A recipe of the year, for sure! Made it six times since the discovery – still get butterflies every time I try it.  And the dressing is the best part; so innovative – it already made its way into many of my old favorites: sauteed vegetables, sushi and wraps.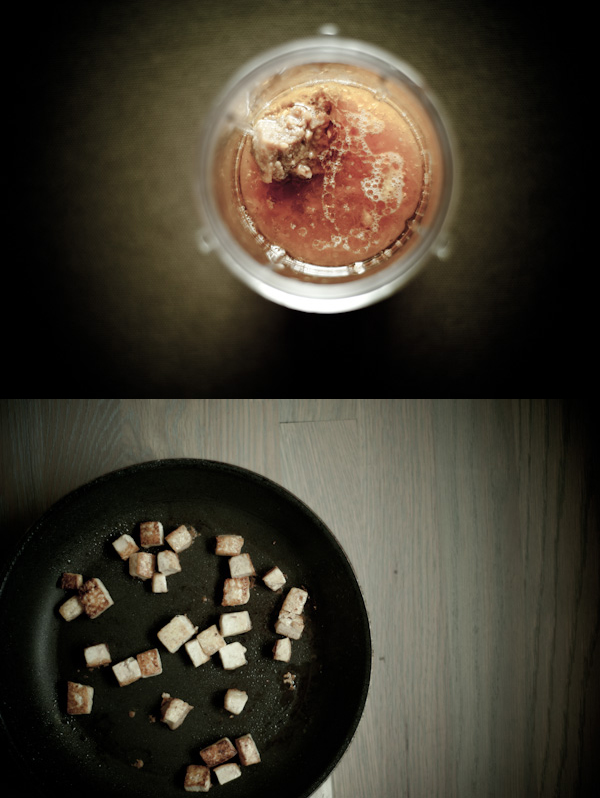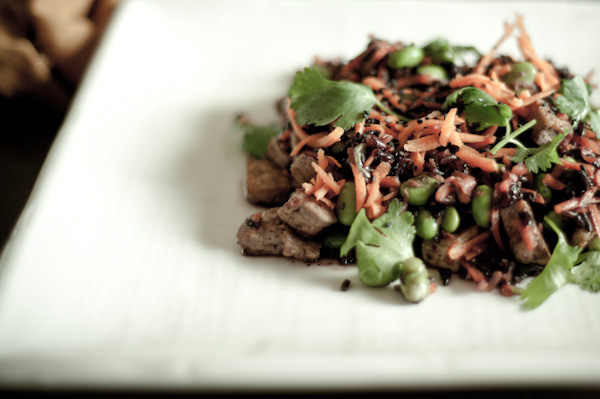 Wild Rice Salad Bowl with Miso Dressing
Adapted from Sprouted Kitchen (who just published a cookbook)
Ingredients
Salad
Dressing
Directions
Rinse the rice. Bring two cups water to a boil. Add the rice, turn the heat to a simmer, cover and cook until all the water is absorbed (about 35-40 minutes), adding a bit more water if necessary to finish cooking. You will see a tuft of white pop from the center.
Optional step: If you like chewier tofu, freeze it a day before and defrost in the fridge on the day of cooking.
Wrap the tofu between a few layers of paper towel or a dish cloth and set it aside to drain for 10-15 minutes. Cut it into a 1/2" dice. Heat the coconut oil over medium high heat (I love the crust I get in a seasoned cast iron pan). Add the tofu and saute for about five minutes. Sprinkle the tamari and a few grinds of fresh pepper over the top and saute another few minutes until the edges are browned. Turn off heat and set aside.
Whisk all of the dressing ingredients together.
In a large bowl, combine the rice, tofu, sliced carrots, edamame. Toss everything with the dressing. Add the sesame seeds, sunflower seeds and cilantro and give it another toss. Serve room temperature or chilled.
Notes: make a big batch and store in the fridge for up to 3 days. Make extra dressing and use it over any salads.
Wine Pairing
Textured Ama no To Heaven's Door Saké isn't too sweet as far as Sake go and has enough depth and earthiness in the background to stand up to the pungent ginger in the dressing and tamari in the tofu.