Here is what makes me Jewish:

My naturally curly hair
My non-athletic children
My hefty Yiddish vocabulary (go ahead, test me!)
My extensive collection of latkes recipes
Speaking of latkes recipes, this particular one is new, and a fun addition to my Hanukkah repertoire. A little unorthodox potato pancake that defies all laws of gravity (and kashrut,) and is likely to stir a riot at the dinner table, especially if I serve its cheesy little self next to meat (which I won't do – pinky promise.)
Cheese and herb potato cakes
Adapted from Vegetarian Tapas
Ingredients
2 lbs potatoes, peeled
¼ cup grated cheddar cheese
¼ cup grated mozzarella cheese
1 tbsp unsalted butter
1 tsp chopped fresh dill
1tsp chopped fresh chives
1 tsp chopped fresh parsley
salt and freshly ground black pepper
2 tbsp olive oil
Directions
Cut potatoes into even-sized pieces and place in a large saucepan of lightly salted water. Bring to the boil, reduce the heat very slightly and simmer until the potatoes are tender. This will take about 20 minutes, but will depend on the size of the pieces. You can test the potatoes with a knife; it should go in easily. Drain
Place the potatoes in a large bowl, add butter, mash until smooth. Add the cheese, herbs and a good grind of black pepper. Mix thoroughly.
Once the potato is cool enough to handle, take heaped tablespoons of the potato and roll into balls, then flatten to form cakes.
Heat the olive oil in a large frying pan over a medium heat. Add the potato cakes and fry for 4 minutes. Carefully turn then, then fry for another 3 minutes, until golden. Serve.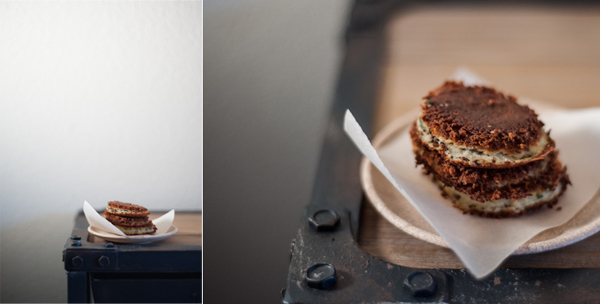 Wine Pairing
I am still deeply in love with the 2008 Pinot that I tasted in the beautiful Lynmar winery and I think this medium-bodied wine would work really well with these not-so-conventional latkes