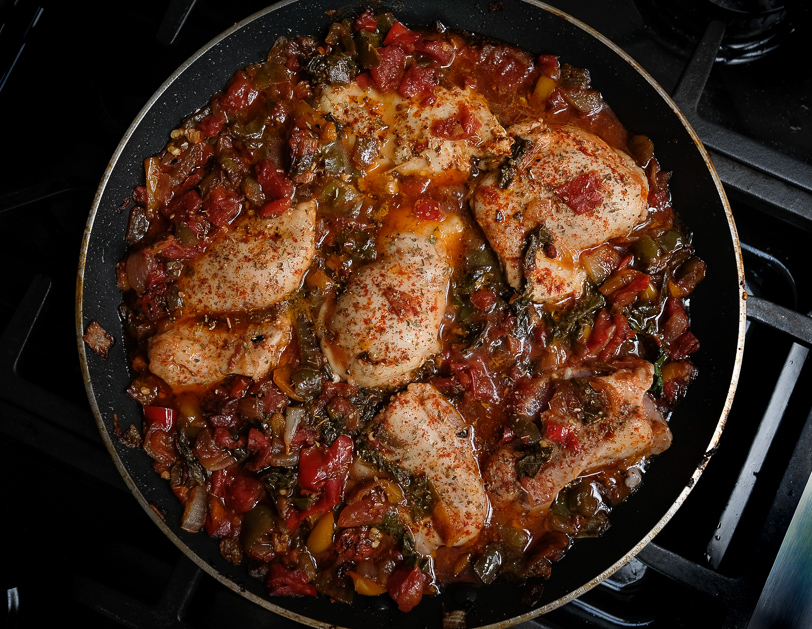 The period from Rosh Hashanah to Yom Kippur is known as the Ten Days of Repentance and I am already in reflections on the year past, planning for the one ahead. What a year it has been! One filled with many unescapable introspections and personal growth opportunities.
5779 marks a fresh start. I get to hit the reset button and "do this life" all over again as if almost from scratch. Consciously. Deliberately. The mistakes and the triumphs from the past guiding me in the direction of the future.
During this special time, I am also planning the changes in the kitchen. Fewer pork products is one of them. Another is lighting Shabbat candles on most Fridays. And the last – a repeat of at least one favorite Cucee recipe, on weekly basis.
Tonight, on Night Three, I am serving one of my all-time favorites – Hunter-style Skillet Chicken – and sharing a recipe with you.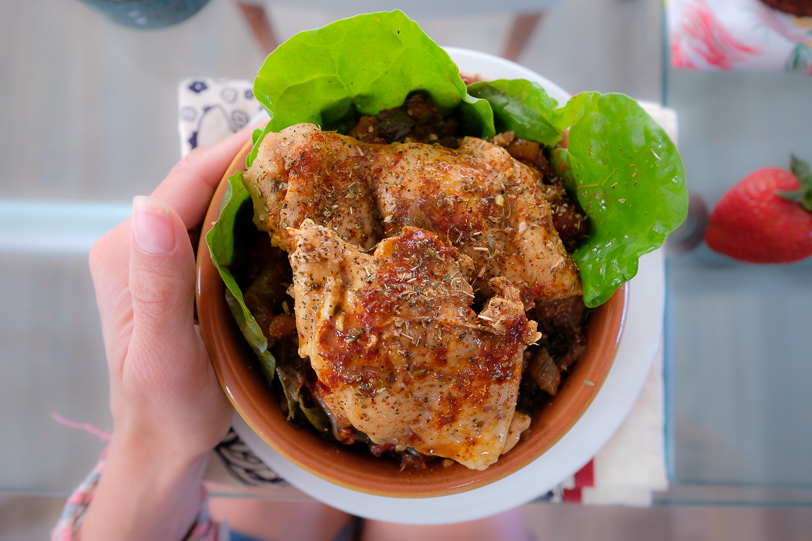 Hunter-style Skillet chicken
Save the leftover sauce for poaching eggs Shakshuka-style in the morning.
Preparation
Season the chicken legs to taste with sea salt and freshly ground black pepper

Add oil to a skillet over medium-high heat, brown the chicken legs 3 to 4 minutes per side. Set the chicken aside

Lower the heat, and add more oil to the skillet. Add the onion, bell pepper, and red pepper flakes; cook until soft for 5-7 minutes

Add the garlic powder and basil and cook, stirring, for 1 more minute

Add 1 can of tomatoes, olives, wine, and salt. Bring to a simmer and cook for 10-15  minutes

Add the chard; continue cooking until wine almost evaporated

Add salted chicken to the pan and cook at a bare simmer, uncovered until it is cooked through, 15 to 20 minutes

Serve in a bowl with an extra sauce or over Kelp Noodles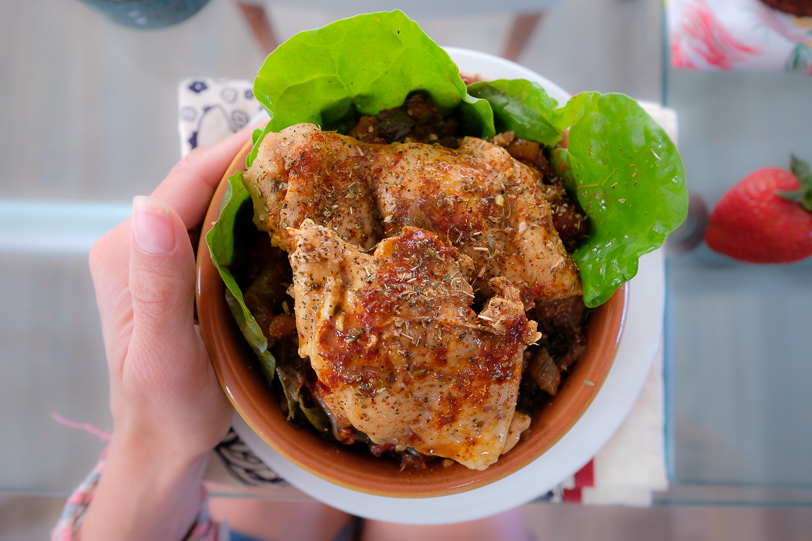 Wine Pairing

The days have been really warm this fall and I cannot recommend anything heavier than a light bubbly beverage. Korbel is currently my favorite "table Brut," especially because you can find it at any local store.